Get your kids to eat their greens with BULK POWDERS™ Greens Powders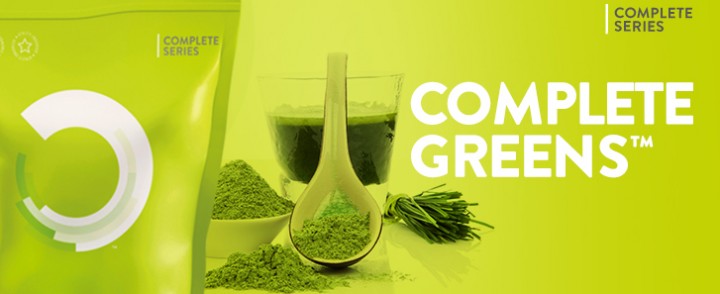 By Jennifer Bulcock (Follow @Jenbul13 on Twitter)
I'm a busy working mum, how do I get my kids to eat their greens?
I'm a busy, working mum of three boisterous, young children. One of the most difficult challenges I face is my kids' nutrition.
The importance of providing a good balance of macronutrients and micronutrients for growing children is quite easily overlooked when you're sleep deprived, running round, trying to juggle household chores, work, school pickups and homework. Then there's your own food prep and training to consider.
Believe me, I know!
"Eat your greens" is a phrase I find myself repeating over and over and over…
Real, fresh food is always the best option; it contains all of the vitamins, minerals, antioxidants, fibre and enzymes needed. Furthermore, green veg is vital to balance the PH in the digestive tract, particularly, in growing kids.
If your little ones have an aversion to anything green, then you might want to try some of my tricks.
Powdered greens are a brilliant supplement for those whose diets are lacking in green veg (i.e. my children). The beauty of vegetables in the powdered form is that they still contain all of the nutrition and fibre of the whole forms. Some parents are surprised to learn that powdered greens can be quite easily hidden in food that kids are still happy to eat.
Boosting your kids breakfast – the healthy alternative to cereal
Here's a typical breakfast my boys enjoy:
– 2 whole eggs
– 20g BULK POWDERS™ Pure Whey Protein™ (chocolate flavour) / casein
– 5g cocoa
– 5g BULK POWDERS™ Spinach Powder
Whisk together and cook in a pan of BULK POWDERS™ Organic Virgin Coconut Oil. My boys like it gooey inside and topped with Greek yogurt.
You could add blueberries, dried fruit or anything you fancy. However, I do suggest using a darker protein because it hides the green colour.
This is a healthy, filling alternative to sugary cereals and it really doesn't take long to cook.
To be honest, this is my breakfast, too. I just can't stomach a plate of veg in the morning (unlike my hubby).
Another trick is to hide powdered greens in ketchup. You can simply buy a good brand of organic ketchup and mix the powdered greens into it. Or you may want to try making your own:
– 75g tomato paste
– 1 tablespoon of apple cider vinegar
– 1/4 teaspoon dry mustard powder
– 1/4 teaspoon cinnamon powder
– 1/4 teaspoon salt
– Pinch ground cloves
– Pinch allspice
– 5g BULK POWDERS™ Spinach Powder / Broccoli Powder
Slowly add water until happy with the consistency
Weekly pizza night
I did attempt a cauliflower-based pizza but, even I had to admit, it just wasn't anything like a proper pizza base. So, I buy gluten-free pizza bases and make my own sauce. You guessed it! There is a good scoop of the powdered greens hidden in the sauce.
Have a play and get creative in the kitchen. It's so easy to add an extra scoop to curries, bolognaise, sauces, gravy or dips. You could even add powdered greens to your baked foods. There are many ways to boost the nutritional content of various dishes without compromising their taste or kid appeal.
I still serve my children their fresh greens, and I encourage them to eat as much as they can. But while they're still young and fussy, I needn't worry that they're missing out on any important micronutrients so long as I can sneak powdered greens into everyday foods.
Mum of three. I train at home and work part-time
I'd love to hear how you're getting on incorporating powdered greens into your favourite family recipes. Get in touch with me on Twitter @jenbul13