Mini Protein Crème Eggs Recipe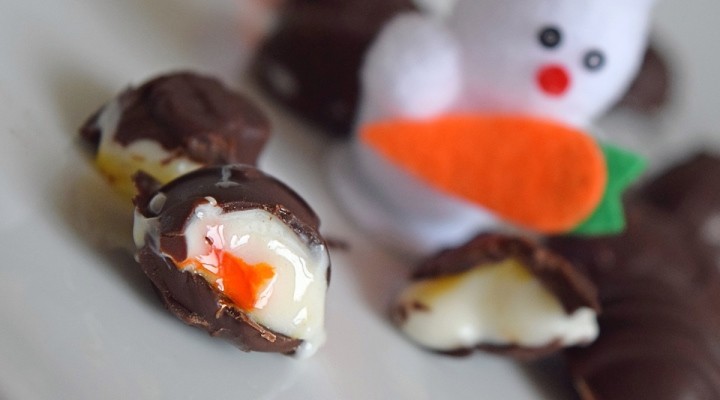 How is this even possible???
The Muscle Bakery have made Protein Crème Eggs that look like crème eggs. With just 25 calories and less than 2g carbs in each egg, these macros make us weep with pure joy. Genius!
Someone give this lady a knighthood in services to tasty gains.
Short intro this week, we're off to make them ASAP. Happy Easter.
Method:
1. Prior to making the recipe, place mould in freezer. This will make the first step a little easier.
2. Melt chocolate in microwave or in a glass bowl over boiling water. Remove mould from freezer and using the tip of a knife, start making chocolate coats by layering around the bottom and the sides of each egg shape.
3. Place mould back in freezer and put remainder of chocolate aside for later.
4. Add water and VitaFiber™ Powder together in a microwave safe bowl and whisk softly so that both ingredients combine. Heat for 30 seconds, whisk again and heat for a further 30 seconds until powder is completely dissolved. Fold in yoghurt and whisk together until blended, followed by the vanilla Pure Whey Protein™.
5. Grab a separate bowl and transfer 1-2 tbsp's of your yoghurt mix into it. Add the colouring to it and mix until well blended.
6. Remove mould from freezer again and using a small teaspoon or even the tip of a knife again (this is if your mould is small like ours), begin by filling the egg shapes with the non-coloured mix. Make sure you do not fill it to the very top, you need to allow a bit of space for the orange filling and a top coat of chocolate.
7. Using the tip of a knife, put small amounts of orange colouring into the centre, until all eggs have been filled. Place in freezer once again until mix sets.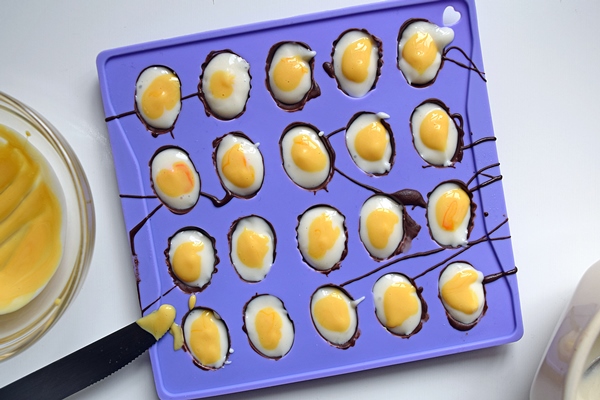 8. Then, using the remainder of your melted chocolate (which you may need to melt again) finish the eggs off with a top coat and one last visit to the freezer to set completely.
Remove eggs from moulds… (try not to) eat them all.
Recipe yields 20 Mini Protein Crème Eggs.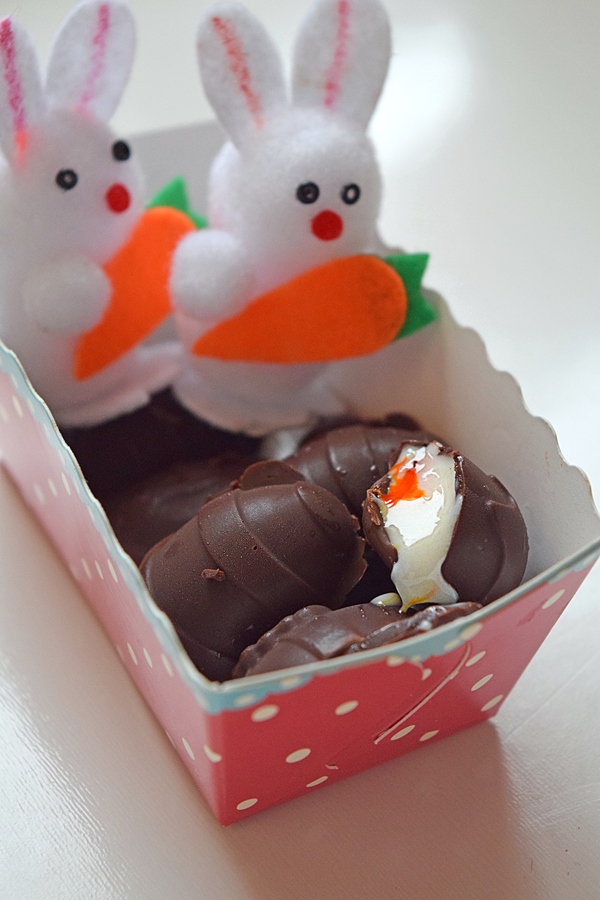 Get Baking!
Try the recipe yourself! Post a picture of your creation to Facebook, Twitter or Instagram @bulkpowders #bulkbakes
MACROS (each mini egg)
Calories – 25
Protein – 1.6g
Carbs – 1.9g
Fat – 1.1g
Author: The Muscle Bakery
Ingredients
75g 0% Fat Greek Yoghurt
1g Orange Food Colouring
2 Tbsp Water
2 Scoops VitaFiber™ Powder
1 Scoop Vanilla Pure Whey Protein™
60g Dark Chocolate
Note: You will also need a mini egg silicone mould.