Mini Rocky Road Style Cakes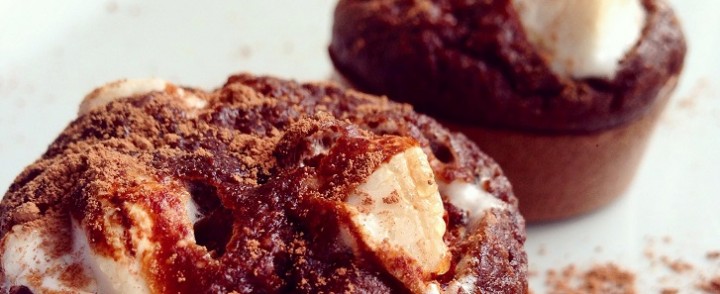 Summary
Another juggernaut of a chocolate infused recipe – Mini Rocky Road Style Cakes. What's not to love about these creations? Protein. Chocolate. Sugar free marshmallows. Gains!
Instructions
1.) Preheat the oven to 170C
2.) Combine the dry ingredients in a medium bowl.
3.) Add in the wet ingredients, and blend or mix well until combined. Stir in the cacao nibs, if using.
4.) Divide the batter between 12 lightly oiled mini cupcake silicone moulds.
5.) Top with the chopped marshmallows and bake for 15 minutes.
NB: Alternatively, you could make 6 larger cakes, and adjust the baking time accordingly.
Get Baking!
Try the recipe yourself! Post a picture of your creation to Facebook, Twitter or Instagram @bulkpowders #bprecipes
MACROS (for 1 out of 12)
40 Kcals
4.1g Protein
4.3g Carbs
0.6g Fat
1.2g Fibre
Author: Hebe Burton
Ingredients
20g Coconut Flour
20g Oat Flour
30g (1 scoop) BULK POWDERS™ Pure Whey Protein™ (Chocolate Cookies)
12g (4 heaped tsp) Cacoa Powder
1tsp Baking Powder
160ml (1/3C) BULK POWDERS™ liquid egg whites (or 1 egg & 3 egg whites)
60g (1/4C) Unsweetened Apple Puree
6 Sugar Free Marshmallows, Chopped
1tbsp Cacao Nibs (opt)