Nutty Millionaires' Shortbread Recipe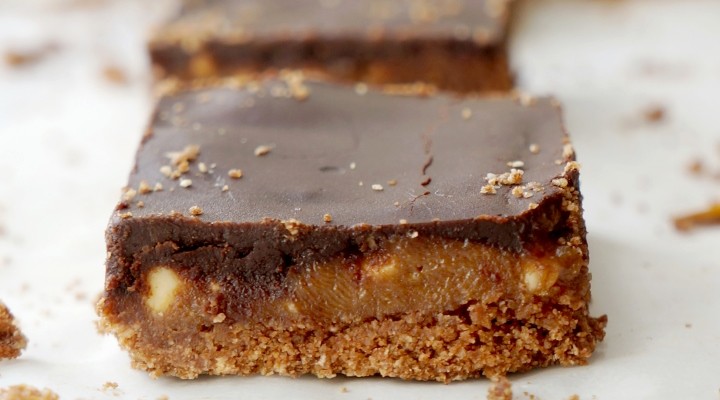 Millionaires' Shortbread is probably the most addictive food on earth. But it's pretty bad for you so moderation is key (which is hard when you get going on it!). Heather has come up with this healthier version which uses our coconut oil and almond butter. If you don't want to use almond butter, you can substitute for another like peanut butter.
This Millionaires' Shortbread recipe is simply awesome.
Instructions:
1.) Base Layer – Combine all ingredients until they clump together. Press into a small lined square baking tray – the smaller the tray, the thicker the layers!
2.) Middle Layer – Mix almond butter, syrup and coconut oil until combined. Spread on top of base layer. Put in the fridge or freezer while you're making the next layer.
3.) Top Layer – Mix the cacao, melted coconut oil and coconut syrup together until you have a smooth, melted chocolate consistency.
4.) Pour on top of the middle layer and spread evenly with a spatula (bang the base of the tray on the worktop a few times to make the top smooth and even).
5.) Set in the fridge for 30 minutes and you're good to go! Cut into squares and store in the fridge.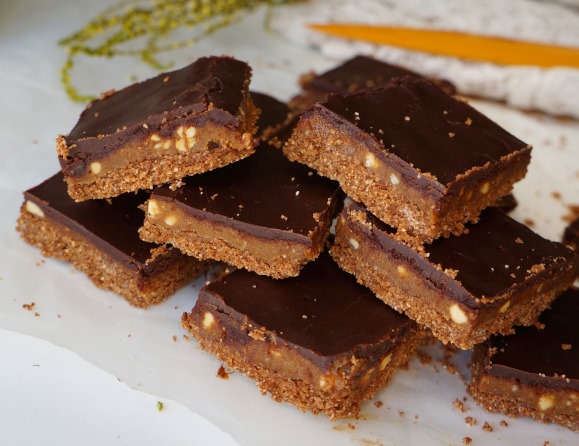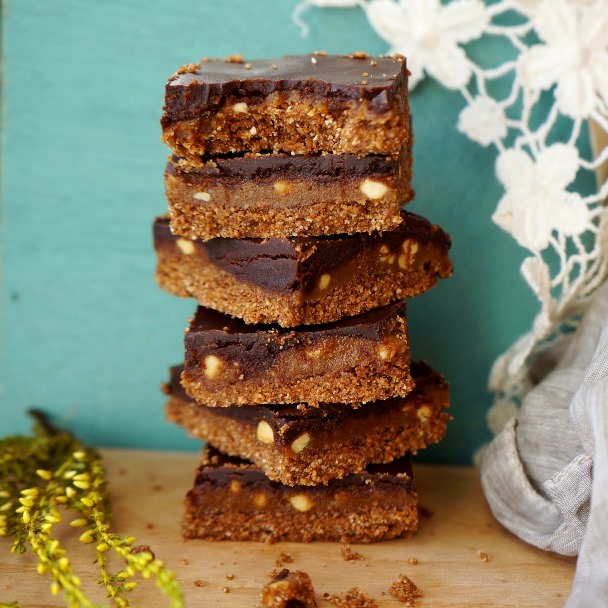 Get Baking!
Try the recipe yourself! Post a picture of your creation to Facebook, Twitter or Instagram @bulkpowders_uk #bprecipes
Ingredients
Base Layer:
3/4 cup ground pecan nuts
2 tbsp cacao (or cocoa)
3 – 4 tbsp coconut syrup
1 tbsp coconut oil, melted
Middle Layer:
1/2 cup almond butter / crunchy peanut butter
3 tbsp coconut syrup
1 tbsp coconut oil, melted
Top Layer:
1/4 cup cacao powder
1/4 cup coconut oil, melted
3 tbsp coconut syrup