When the cold snap bites, we want to curl up inside with a hot drink and some warm healthy snacks. Enter these delicious Protein Apple Pies from The Muscle Bakery. Each one delivers over 8g of protein with just 165 cals. We'll take two… or three…!
Instructions:
1.) In a bowl, whisk together VitaFiber Powder and water, microwave for 30 seconds and whisk again.
2.) Fold in cashew butter, casein, then ground almonds until well combined. You should get a doughy, slightly sticky texture that is easy to work with. If you find it is too sticky, keep adding casein and ground almonds until you reach desired consistency.
3.) Grab your tart moulds (we used silicone ones for ease of use) and divide your batter amongst all 8, press into and upto the edges. Place in freezer.
4.) Heat oil in a non-stick pan on medium-high heat. Add apples and agave and sautee until apples soften, then add lemon juice and turn up heat slightly to allow them to crisp up a bit around edges.
5.) Lower heat completely, then add almond milk and arrowroot which will turn your apple mix into a sort of paste texture.
6.) Spoon it into the bases and place back in freezer. Wait till solidified.
7.) Pre-heat oven to 170 degrees C. Place frozen pies and bake for 10-15 minutes until edges start to golden.
8.) Remove from oven and enjoy hot, or leave to cool slightly and enjoy then.
You may also want to remove from mould and bake further to get them really crispy.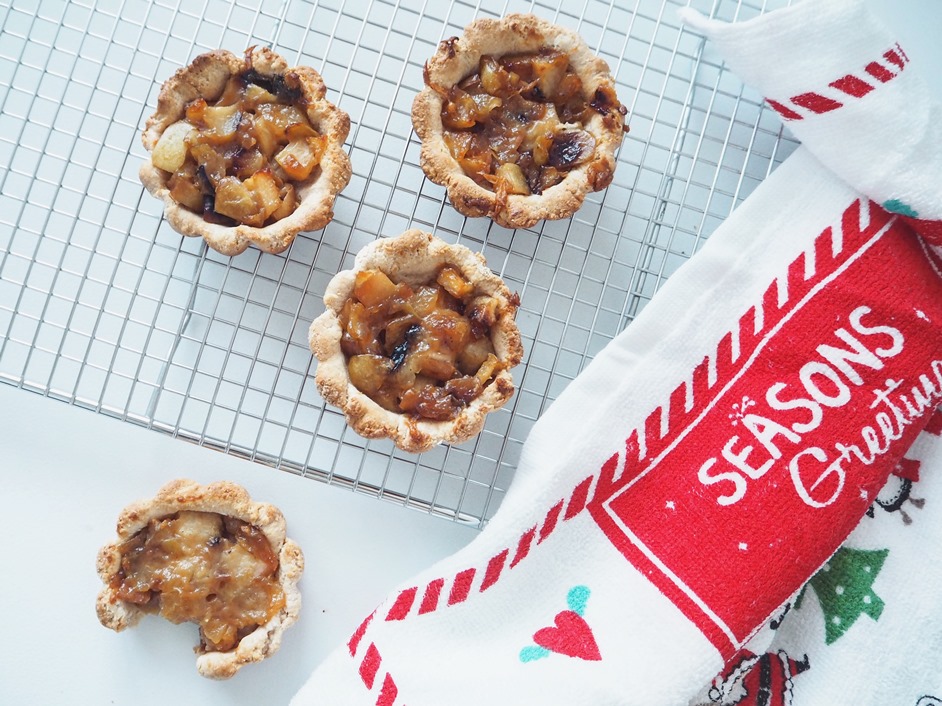 Get Creative!
Try the recipe yourself! Post a picture of your creation to Facebook, Twitter or Instagram @bulkpowders #bulkbakes