Protein Brownie Bites Recipe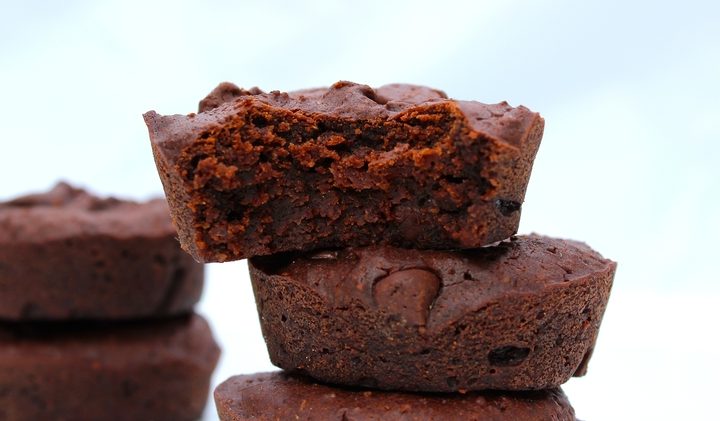 Satisfy your chocolate cravings along with a protein bonus with this Protein Brownie Bites recipe. Made using Micellar Casein and Cacao Powder.
INSTRUCTIONS
1.) Preheat the oven to 175C. Have 10 mini silicone cupcake cases or 5 large ones ready.
2.) Place the dark chocolate and coconut oil in a bowl. Microwave on low-medium to gently melt together. Once melted, stir in the peanut butter, xylitol or granulated sweetener, and coconut sugar.
3.) Next, stir in the cacoa powder, spelt flour, micellar casein, and peanut flour. Stir in the soya yoghurt and milk, followed by the dark chocolate chips.
4.) Divide the batter between the prepared cases and bake for 18 minutes for mini ones, and an extra 5 minutes for larger ones.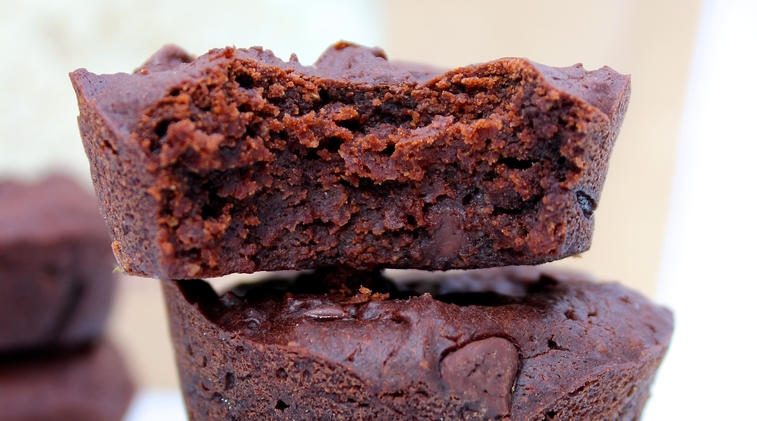 GET CREATIVE!
Try the recipe yourself! Post a picture of your creation to Facebook, Twitter or Instagram @bulkpowders #bulkbakes
MACROS (1 of 10)
Calories – 109
Protein – 4.4g
Fats – 7g
Carbs – 6.9g
Author: Hebe Burton