Strawberry Banana Protein Bar Recipe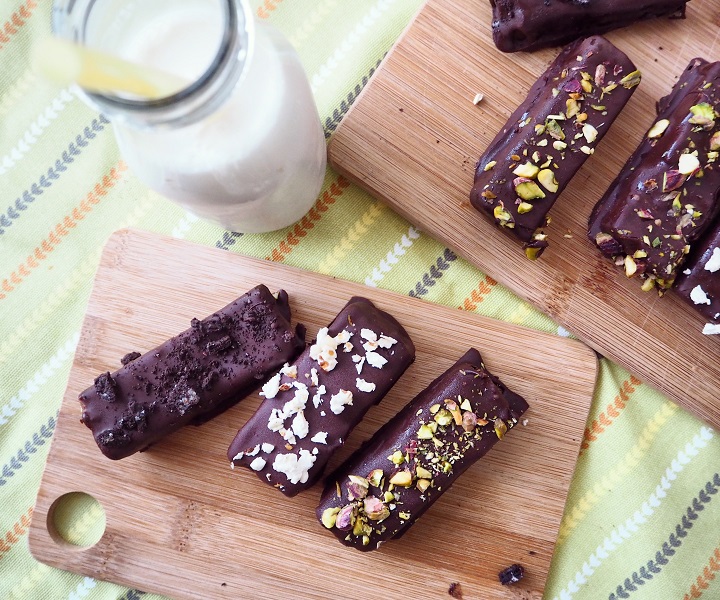 Having tasted many of The Muscle Baker's creations, we know that this Strawberry Banana Protein Bar recipe will be something a little bit special. Combining our Strawberry Micellar Casein and Coconut Flour, plus the addition of real mashed bananas, it's a treat at under 100 calories.
Instructions:
1.) In a bowl mix all the ingredients until they are well combined.
2.) Press the mix into one large square silicone mold (or tray lined with grease proof paper) and place in freezer until mix has solidified.
3.) Melt chocolate in microwave or in a glass bowl over boiling water and line a tray with grease proof paper. Remove mix from freezer and slices into 16 bars (or you can cut up less / more of you prefer) then coat and placed on lined tray, repeat for all pieces.
Tip: you may want to cut up the pieces and leave some in freezer while you coat as they will thaw quite quickly.
4.) Then sprinkle your preferred toppings on top or leave plain! That's your bar prep sorted for the week!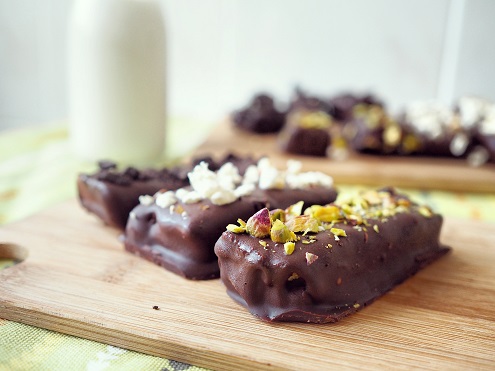 Get Baking!
Try the recipe yourself! Post a picture of your creation to Facebook, Twitter or Instagram @bulkpowders #bulkbakes
MACROS (per bar of 16 without toppings)
Calories – 96
Protein – 3.9g
Carbs – 11.1g
Fats – 3.9g
Author: The Muscle Bakery
Ingredients
2 Mashed Bananas
40g Micellar Casein (Strawberry)
60g Coconut Flour
2 tbsp Granulated Sweetener of Choice
3/4 cup Almond Milk (or alternative)
100g Alpro Coconut Yoghurt (or preferred alternative yoghurt)
150g Dark Chocolate