Vegan Goji Fudge Protein Brownies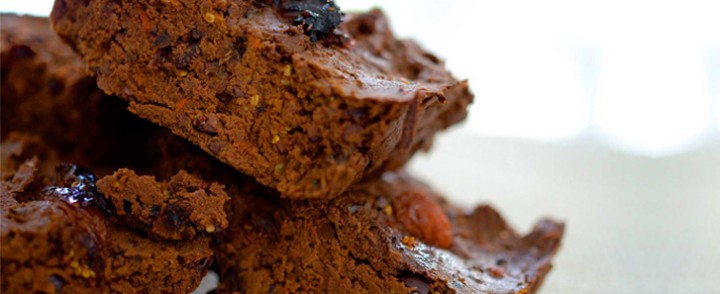 Summary
Looking for a great tasting vegan recipe packed full of protein and flavour? Give these vegan goji fudge protein brownies a whirl.
Instructions
1.) Pre-heat the oven to 180 degrees C.
2.) Place all of the ingredients in the food processor and pulse to form a thick batter.
3.) Pour the batter using a large spoon into silicone mini brownie moulds and bake for 25-30 minutes.
Makes 8 small brownies.
Get Baking!
Try the recipe yourself! Post a picture of your creation to Facebook, Twitter or Instagram @bulkpowders #bprecipes
MACROS (per brownie)

105 Kcals
8.9g Protein
11.1g Carbs
3.4g Fat
Author: Proteinology
Ingredients
2 scoops Brown Rice Protein
1/2 cup Cocoa Powder
1/2 cup Dried Unsweetened Pitted Prunes
1/2 cup Goji Berries
2 pots of 100g Baby Apple Puree
1/4 cup Unsweetened Almond Milk