Indulgent Banana Coconut Shooters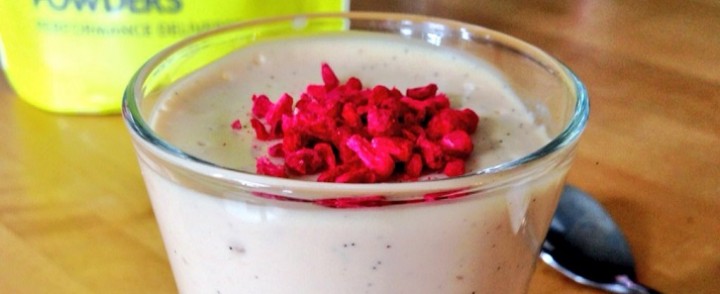 Summary
If you're a dessert person, you'll love this recipe for Indulgent Banana Coconut Shooters. With just a handful of ingredients and less than 15 minutes, you'll have yourself a tasty high protein treat. It's dairy free too!
Instructions
1.) Add 1tsp freeze dried raspberries and 1/4 tsp Complete Fruits™ powder in the bottom of each glass.
2.) Blend together the HydroBEEF™, coyo yoghurt and almond milk until smooth. Divide between the two pots and leave to set in the fridge. Sprinkle with extra freeze dried raspberries and toasted coconut (optional.
Get Making!
Try the recipe yourself! Post a picture of your creation to Facebook, Twitter or Instagram @bulkpowders #bprecipes
MACROS (per pot)
130 Kcals
10.5g Protein
1.3g Carbs
9.4g Fats
Author: Hebe Burton