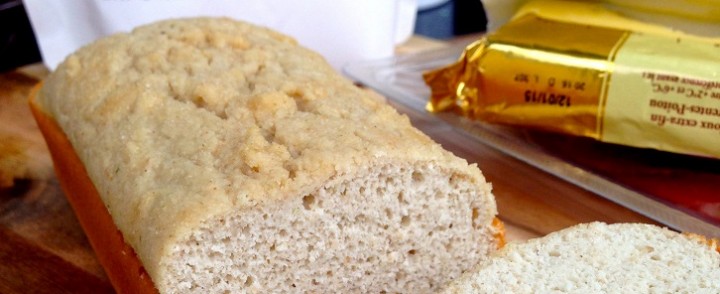 Summary
Love bread, but want something that packs a bit more protein and fibre? Give this High Protein Oat Bread recipe a try. With over 40g protein per loaf and 6.2g fibre, it'll keep you feeling satisfied throughout the day.
Instructions
1) Preheat the oven to 170C.
2) In a bowl, combine all of the ingredients and blend together until smooth.
3) Scrape the batter into a lined and lightly oiled mini loaf tin. Bake for 20-25 minutes.
Get Baking!
Try the recipe yourself! Post a picture of your creation to Facebook, Twitter or Instagram @bulkpowders #bprecipes
MACROS (per loaf)
267 Kcals
41.1g Protein
18.3g Carbs
4.2g Fats
Author: Hebe Burton