Toffee Popcorn Peanut Butter Bread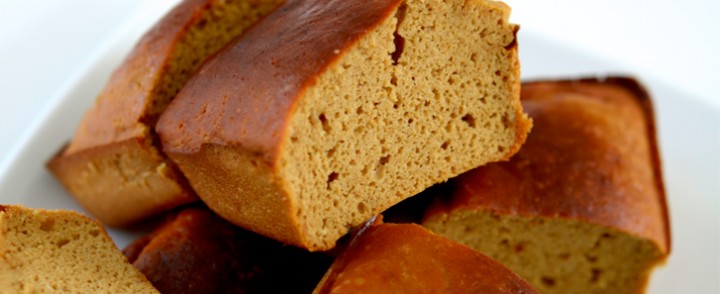 Summary
A great tasting toffee popcorn peanut butter bread with Pure Whey Protein™ (toffee popcorn) at its core. Fantastic on its own or with a little butter or jam. Really hit the spot!
Instructions
1.) Pre heat the oven to 180 degrees C.
2.) Mix together the peanut butter, eggs, apple cider vinegar and almond milk.
3.) Add in the whey, baking powder and coconut flour and mix to form a thick batter.
4.) Pour the batter into a silicone bread pan and bake for 30 minutes until baked throughout the loaf.
5.) Leave to cool before slicing.
Get Cooking!
Try the recipe yourself! Post a picture of your creation to Facebook, Twitter or Instagram @bulkpowders #bprecipes
MACROS
(per slice)
185 Kcals
Protein 12g
Carbs 3.3g
Fats 13.6g
Author: Proteinology
Ingredients
1 cup roasted peanut butter
4 eggs
1 scoop Pure Whey Protein™ (Toffee Popcorn)
1 tsp baking powder
1 tbsp coconut flour
1 tbsp apple cider vinegar
1 tbsp unsweetened almond milk