Vegan Protein Chocolate Oat Bar Recipe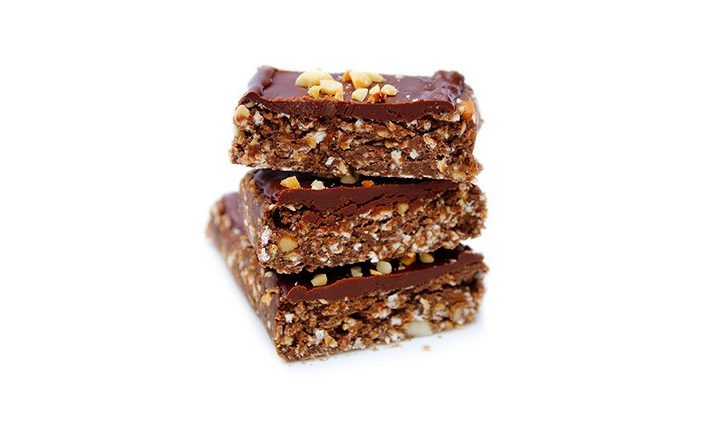 A deliciously simple protein recipe – a Vegan Protein Chocolate Oat Bar. Perfect for snacking.
INSTRUCTIONS
1.) In a bowl, mix together the peanut butter and syrup until combined.
2.) Microwave on medium heat for 30 seconds to gently warm it slightly.
3.) Stir in the cocoa, oats and protein powder until a ball is formed – you may need to add a splash of water.
4.) Press the dough into a small mould of choice.
Topping
5.) In a small bowl, add the dark chocolate, agave and coconut oil.
6.) Gently microwave on medium heat until mixed together and smooth.
7.) Pour over the bar and put in the fridge until set.
GET BAKING!
Try the recipe yourself! Post a picture of your creation to Facebook, Twitter or Instagram @bulkpowders #BULKBAKES
MACROS
Calories – 402
Protein – 30g
Fats – 19g
Carbs – 28g
Author: Hebe Burton