We launched our  1™ Complete Food Shake just over a year ago. But recently, we've been busy refreshing the formula to create something better. A new look. A new taste. And we believe we've come up with something quite special. If you haven't yet tried it, here are five reasons to give it a go. And don't just take our word for it, our ambassadors and your fellow customers agree. Are you ready?
Nutritionally sound
The first thing to mention is that our 1™ Complete Food Shake is not a protein shake. Although high in protein, the shake has been created using wholefoods, plant extracts, vitamins and minerals. This means it provides a balanced source of protein, carbs, fats and fibre in one satisfying sitting.
It packs in 400kcal of quality nutrition per serving and is designed to be consumed as a convenient addition to a healthy, balanced diet. Per serving, 1™ Complete Food Shake delivers 30g protein, 37g carbs, 12g fat and 9.6g fibre. Looking at this in terms of energy balance, 30% of calories come from protein, 37% from carbs, 28% from fat and 5% from fibre. In addition, it includes at least 30% of your daily recommended intake of vitamins and minerals. Not bad for something you can shake up in no time.
It's important to note that we recommend enjoying a maximum of two shakes per day, as getting in your nutrients from wholefoods is the optimum way. 1™ Complete Food Shake just allows you to support a healthy diet, rather than replace it completely. 
"While the word 'healthy' means something different to everyone", says Ellie Minshall, Registered Associate Nutritionist, "what we can guarantee is that the shake includes all essential vitamins and minerals and a balance of carbohydrates, protein and fat, which you might struggle to find in a typical meal. Especially on the go. Your body needs all these components to function at its best."
Convenient and saves time
Perfect for busy mornings when you're dashing out the door, need to squeeze in a quick lunch between back-to-back meetings or just don't have the time to cook. This is a blessing to have in your cupboard. Simply scoop into a protein shaker, add water and shake. You're good to go. It couldn't be simpler. It couldn't be more convenient. 
We're all human and sometimes priorities shift, so this is a life-saver if you didn't have time to prepare a meal. The convenience of being able to bring a shake with you, whether it's work, an event or an evening settler means you can get in a nutritious meal on the go. As an easy option for busy people, it could be a game changer that ensures you maintain a balanced diet. And it's certainly better than skipping a meal.
Better than skipping a meal
Abi Roberts, a qualified Sports Nutritionist, explains why. "Skipping meals is often a bad idea for a number of reasons. Firstly, skipping a meal more than once in a day may result in tiredness and general lethargy, which is the opposite of what you want to feel during your working day, especially if you're thinking about attending the gym.
What's more, skipping meals means you may be missing out on some key nutrients. Our 1™ Complete Food Shake doesn't just provide us with the fuel we need to physically function throughout the day, but it also provides us with the micronutrients and fibre we need to keep our inner systems running smoothly.
Finally, skipping meals could lead to increased cravings for snacks, particularly those with a high-fat and high-sugar content. While these kinds of foods have a place in most diets and thus shouldn't be demonised, it's still not a good idea to crave and possibly graze on foods that typically have low nutritional value during a period of hunger and lethargy, which may result in you feeling worse afterwards.
Opting for an alternative that can provide you with the energy and nutrients your body requires, instead of skipping the meal altogether, is a more advisable option."
Saves money
Our new 700g trial pouch features seven meals for less than £10, equating to £1.43 per meal. If you upgrade to our standard 3kg pack, that goes down to £1.33 per meal. All your macronutrients are right here in a simple, satisfying format. Having the shake available gives you an inexpensive option that doesn't compromise on quality.
Tastes good
Last but not least, we just want to assure you that this shake tastes good. Our Innovation team has worked hard to make sure the texture is smooth and creamy. Available in three incredible flavours – our new creamy White Chocolate Coconut, velvety Chocolate and smooth Vanilla. If you're curious about the taste, try one of our 700g trial pouches for just £9.99. You won't regret it. Now let's take a look at what our ambassadors and customers have been saying. 
What our ambassadors say 
Alex Crockford – Personal Trainer and Online Coach
"There are sometimes those days when I haven't been shopping for my lunch, or haven't prepared anything, or I'm just in a rush, and that's when it's perfect to just quickly make a 1™ Complete Food Shake. I know that I'm not just getting all the protein I need with this meal, but also all my essential vitamins and minerals too. It mixes easily, it's nice and smooth and you can adjust the thickness depending on how much water you need. I sometimes even blend it up with almond milk for a creamier texture."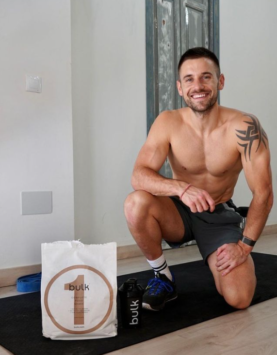 Joe Delaney – Personal Trainer and Online Coach
"The 1™ Complete Food Shake is great for when I don't have the time or inclination to prepare a meal. It helps to keep me on track when I am busy or travelling"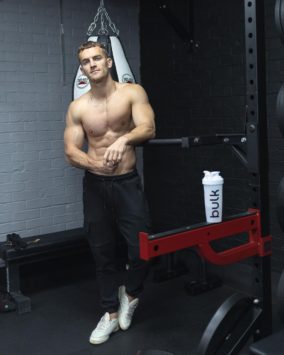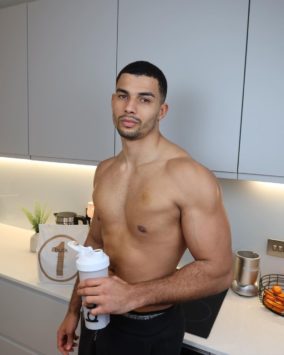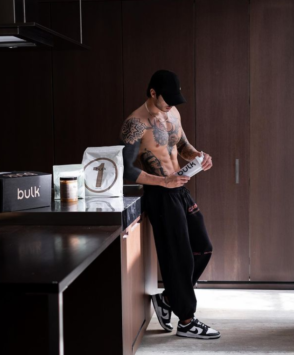 What our customers say
Bernard
"I have been taking this for about a year and a half now. As I'm busy with work and studies, it is a great way to get my nutrients in as well as protein. It is cheaper compared to other brands, and I also like the fact it contains natural ingredients such as peas, sweet potatoes and avocados in comparison to other brands which contain mostly glucose. The taste is great, and I like to mix it with some powdered collagen and frozen fruit."
Alice P
"I've tried numerous vegan meal shakes and this is definitely one of the best. The nutritional profile is great and I appreciate the sustainable packaging. The price and 3kg size are a great combo, making it one of the most cost-effective and convenient options. The texture was thick and smooth."
Joe
"I have been consuming various shakes from brands like Huel, Vivo Life etc etc. This one is by far my favourite. The nutrition provided by each serving comprehensively covers all your macro/micronutrient needs. Super easy to make and has a good consistency. I purchased Chocolate flavour, and considering it contains no dairy, it tastes on par with most whey-based shakes. It doesn't have that sickly planty taste some other vegan powders have. Will be using this for the foreseeable future."
Alex W.
"Tastes much better than Huel."
Try it now
The 1™ Complete Food Shake offers a nutritionally-balanced alternative to last-minute impulse buys. If you've known about these shakes for a while, have never tried one and feel intrigued, this is your opportunity. 
We've introduced a limited number of 700g trial pouches. Including our new flavour, White Chocolate Coconut, these allow you to trial them without committing to the larger size. If you love them just as much as we do, you then have the option to buy a full 3kg pouch and save even more money. Discover the wonders of a 1™ Complete Food Shake, and we don't think you'll turn back. Creamy, delicious and wholly nutritious. Less than £10 for seven shakes. What are you waiting for?
We believe in sharing, and we'd love to know what you think, so don't forget to tag us in your creations using Bulk™ products. Check out @bulk for recipes, ambassador workouts and tips. Join the conversation and be part of our community by tagging #TeamBulk.