Pulled Chicken Open Faced Burgers with Sweet Potato Wedges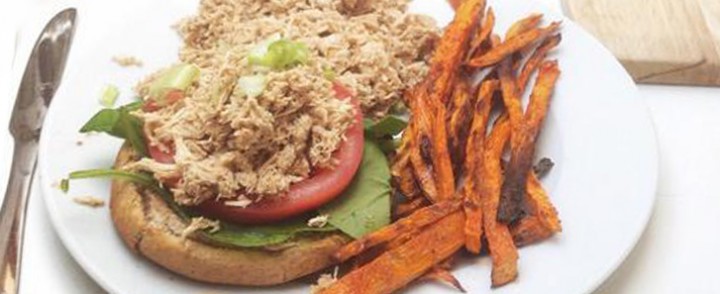 Summary
If you fancy cooking up some real turbo charged food then look no further than these pulled chicken burgers – cooked with none other than our awesome coconut oil.
Instructions
1.) Cut the chicken into small pieces and cover with the coconut oil
2.) Put the chicken into a slow cooker with the Brocoli Powder
3.) After a few hours, the chicken should fall apart like pulled pork
4.) Use a fork to pull the chicken apart until it is shredded
5.) Cut the sweet potato into thin wedges, cover in a small amount of BULK POWDERS™ coconut oil and cook on a medium heat (180) until crispy – around twenty minutes depending on how thinly sliced they are.
6.) Cut the bap in half and toast under the grill until golden brown, then build your burger adding the spinach, tomato and pulled chicken straight from the slow cooker.
7.) Take the sweet potato wedges out of the oven and serve alongside and your good to go!
Get Cooking!
Try the recipe yourself! Post a picture of your creation to Facebook, Twitter or Instagram @bulkpowders #bprecipes
MACROS
449 Kcals
67g Protein
33g Carbs
5g Fat
Author: Chef Brad
Ingredients
500g Chicken Breast
1 Large Soft Wholemeal Bap
200g Sweet Potato
15g BULK POWDERS™ Coconut Oil
Handful Baby Spinach
1 Large Tomato
20g BULK POWDERS™ Brocolli Powder