White Chocolate Bounty Balls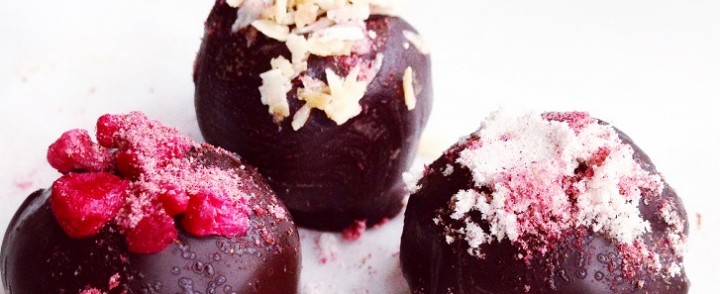 Summary
Fancy something a little bit naughty, before something a little bit naughty? Try this White Chocolate Bounty Balls recipe for a treat that will satisfy your cravings before the 'main course'…
Instructions
1.) Add BULK POWDERS™ dried coconut to a food processor and process until finely ground (to make desiccated coconut). Add 12g of this to a heated frying pan and toast until golden.
2.) Combine the other dry ingredients together.
3.) Melt the coconut oil in a bowl. Add the almond milk. Add the dry ingredients and toasted coconut and mix well until it comes together. If it's a little too sticky, add a touch more coconut flour. Divide and roll into 8 balls.
4.) Melt your chocolate. Drop each ball into the chocolate and coat. Leave to set on a piece of greaseproof paper, adding any optional toppings whilst the chocolate is still melted.
Get Baking!
Try the recipe yourself! Post a picture of your creation to Facebook, Twitter or Instagram @bulkpowders #bprecipes
Ingredients
30g Pure Whey Protein™ (White Chocolate/Vanilla)
12g Dired Coconut (toasted)
10g Coconut Oil, melted
12g Coconut Flour
25ml Almond milk
2 squares 85% chocolate