On 20th August 2022, Anthony Joshua faced Oleksandr Usyk in a unified world heavyweight fight. Ahead of the fight, we asked him some quick-fire questions about his nutrition, favourite motivational quotes and whether he has any pre-fight superstitions. Read on to see what he told us.
Round 1 – Motivation
If you could give one piece of life advice, what would it be? 
Profit from the wisdom of the older generation. 
What motivates you to get up in the morning?
The sunlight coming through my curtains.
Who is your inspiration and why?
Every person I meet is my inspiration because everyone has a story. Because of the job I have, I meet so many people so I get so much inspiration every day. 
What is your favourite motivational quote of all time?
Our deepest fear is not that we are inadequate, our deepest fear is that we are powerful beyond measure.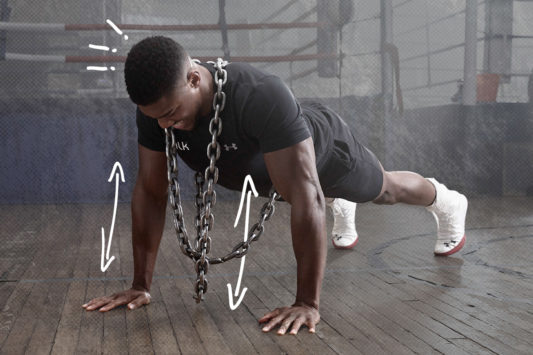 Round 2 – Food
What's your go-to post fight meal? 
Whatever is on the table. By the time I've finished my fight, I don't have time to pick and choose. It's just whatever the guys give me. But first things first, my recovery protein shake is the priority.
What's your favourite snack? 
As we're in Saudi Arabia, it has to be dates. 
What's your favourite drink? 
Simple – water. Maybe with a bit of lemon. 
What's your ultimate food heaven? 
My ultimate food heaven would be some pounded yam, stew, some nice meat and then a Supermalt. Maybe some brownies and ice cream as well.
What's your ultimate food hell?
You know what, once I went to a fancy restaurant. They said, "Listen, this is a very special restaurant, you have to come", and they shut down this whole place for us and everything.  I was like cool – and I put on my nice evening gear and turned up ready for a nice meal. 
And then they fed me pigeon. 
As I was eating it, the chef was looking at me saying, "You like?", and all I wanted to do was throw up. So yeah, pigeon is my food hell.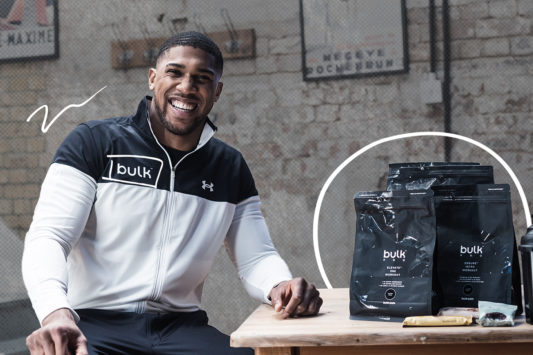 Round 3 – Nutrition
What's your favourite Bulk™ supplement?

It's Aftermath Post-Workout Recovery because it's packed with proteins, vitamins and carbs. It has everything in it I need to recover for my next session.
If you could create your own flavoured Bulk™ Whey Protein, what would it be?
Some kind of coffee flavour. Maybe a caramel coffee flavour. 
What is the one supplement you couldn't go without? 
It has to be pre-workout. Before a session when you're fatigued, tired and you need a kick, Elevate Pre-Workout is for me. That's one supplement I couldn't go without. 
If you could invent any supplement in the world, what would it be?
It would have to be an anti-aging supplement and it would be called the 'Fountain Of Youth'.
What do you enjoy most about your partnership with Bulk™?
I've been with Bulk™ for five years now. Some of the pros are obviously meeting and working with the owners, Adam and Elliot. They're phenomenal and so passionate about the business which is important.
We have a good relationship. I've put my input into it, and they've supplied me with all of my supplements over the past five years that have kept me going. 
The cons are making me do that Bonsai tree advert. It was a good laugh though.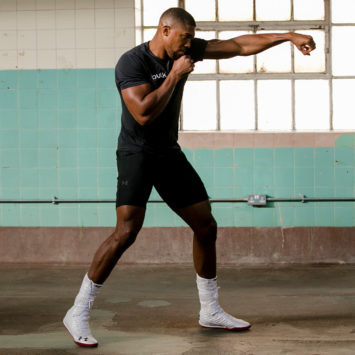 Round 4 – Who would win these fights?
A shark or a bear? 
Whichever one is in their dominant environment. 
A lion or a tiger?
I reckon Lion.
King Kong or Godzilla?
King Kong.
Batman or Spider Man? 
Spider Man as he can shoot him in a web from far away. 
Who is the best sports nutrition Brand: Bulk™ or — —?
The best Sports Nutrition brand is Bulk™ *wink*.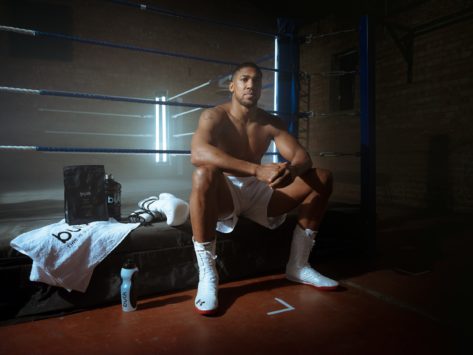 Round 5 – The Fight 
What's the last thing you'll eat before the fight?
Same answer as before – I just eat what's given to me. I trust my chef and nutritionists as they know more than me about nutrition. 
Do you have any pre-fight superstitions? 
Not really, just everybody chill.
I remember Muhammad Ali was fighting George Foreman and he said he felt like his team were more scared than he was. So it's just about staying calm, controlling the moment and in about an hour or so it'll be done, so relax.  No stress. 
What did you learn from the first fight? 
Do more. I didn't do enough last time. The man who does more is the man who is victorious. 
What has changed since the first fight? 
A lot of things have changed. My surroundings, my environment in training camp, my coaches. But all changes have been positive. 
We believe in sharing and we'd love to know what you think. Whether it's boxing, benching or any other kind of training, feel free tag us when using Bulk™ products. Check out @bulk for more ambassador workouts, tips and exclusive content in the lead up to AJ's fight. Join our community of fitness lovers and foodies.