Christmas is a time for festive parties and family visits, for decorating trees and gingerbread biscuits. Winter coats and warm fires, juicy turkeys and just-wrapped presents. It's a special time of year that should be cherished. But does this mean all of your fitness and health goals must be ignored? Not necessarily. It's very possible to enjoy the festivities while also staying true to your fitness ambitions. 
Whether you're the type of person to go for a run on Christmas morning and stick to those targets, fill up on mince pies post-workout or take a complete break, here's some advice on how best to approach (and survive) the festive season as a fitness lover.
1. Be realistic
The first step is to temper your expectations. Even if fitness is usually your top priority, it's wise to give yourself some flexibility. Training programmes lose their consistency, optimal nutrition can slip and habits can become disorientated. Plans change and priorities shift. Just don't be too hard on yourself. 
In terms of diet, this is a unique time of year when much of the country enters a similar mindset of indulgence. Going against this with a stubborn conviction may result in playful resistance from those close to you. 
Of course, it's up to you whether you want to stay stringent with your nutrition. You might be on a strict diet for many reasons that need sticking to. But keep in mind that a few days of loosened diet is insignificant in the context of a year of consistent, habitual routine. Just like drinking a protein shake and one gym session doesn't build 10lbs of muscle, a few days of chocolate and Christmas pudding won't destroy your fitness progress. It's easier to go with the flow and enjoy it, rather than risk upsetting your aunt by saying her Christmas cake isn't macro-friendly.
Keep in mind that January has a similar effect on people's mindsets in terms of fitness and nutrition. You can use this to balance out the festive period. A time for your next set of goals and new intentions. And you'll feel ready for it.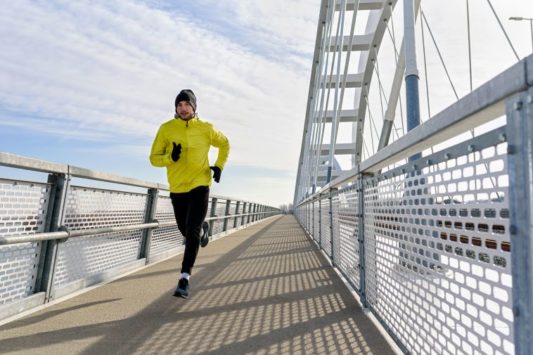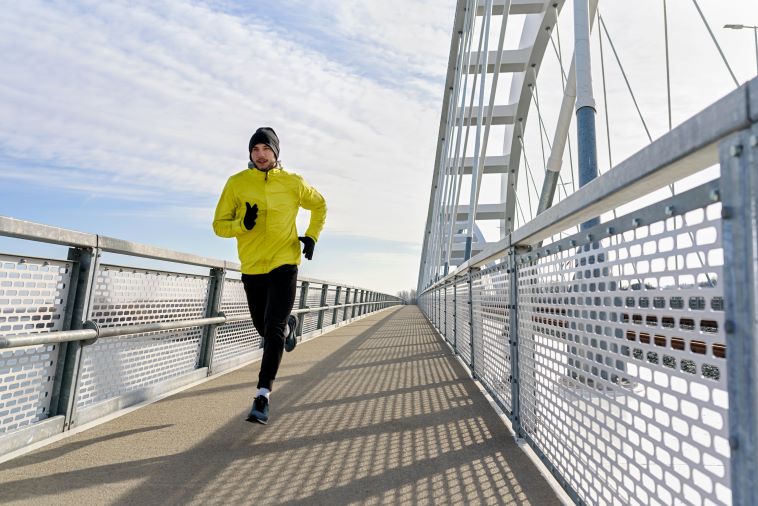 2. Keep exercising for the enjoyment
You likely do exercise more than for just the benefits other than a healthy body. It's for the fun of it too. Whether it's challenging yourself in an intense HIIT session, growing your anterior deltoids with press-ups or letting the endorphins flow in a run, exercise is fun. And if you do enjoy it, why stop yourself from doing it? 
Even if other aspects of your normal routine may budge, such as diet or frequency, taking time out to exercise is a great way to refresh your mind. What's more, eating amazing food feels even better when you've garnered the appetite through exercise. 
Use the calories to build some muscle
If muscle growth is a goal for you, Christmas can be used as an opportunity. Building muscle mass requires an excess of calories. By opting to put those calories towards fuelling your workouts and aiding recovery, the more likely you are to gain a pound or two of muscle rather than fat. 
A consideration out of your control here is that gym opening times can be a bit sketchy. Even so, dust off home workouts you mastered during lockdown and re-discover the power of the press-up. Need some new ideas? Our ambassador Joe Delaney can help you out with his expert home chest workout. All you need is a stable chair, some books and a backpack. 
3. Make use of tasty high-protein substitutes
This Christmas, we've had the fun of launching some festive-oriented protein treats. Discover our limited edition Winter Spiced Orange Clear Whey Isolate and White Chocolate Spiced Orange Pure Whey Protein™. We've also created limited edition Mince Pie Protein Balls – another taste of Christmas with a protein hit.
And it wouldn't be the festive season without chocolate. Alongside the usual treats in plastic tubs, eating some Protein Bars is a great option. Subbing in these protein-rich substitutes allows you to get the taste of Christmas while also contributing to your total protein intake, and therefore goals. 
As mentioned earlier, a surplus of calories can be beneficial for muscle growth and recovery (if that's your goal). However, there needs to be some protein for that to be true. If those surplus calories are solely made up of tubbed chocolates and cheddar-flavoured crisps, the protein percentage will be minimal. And there is no nutrition. Adding some tasty protein snacks and Christmas protein shakes means you can enjoy delicious festive flavours while making some gains. It's a win-win. 
4. Squeeze some vegetables in
Yes, honey-glazed parsnips and duck-fat potatoes are technically vegetables. At their most indulgent. But don't forget there's a great opportunity here to get in those greens  –  fresh broccoli, beans, peas and cabbage are all great with gravy. There's also sprouts for those so inclined. 
We all know the massive benefits of greens. Ensuring you get them in is important for this period, so don't neglect them. They also add amazing colour to your plate. No roast is complete without them.
5. Have a plan ready for January
Preparing a plan for January could help to reduce worries about letting go a little over the festive season. Although it doesn't justify going overboard, it is certainly a way for some people to feel more relaxed, knowing that within a couple weeks they'll be back to their consistent healthy lifestyle soon.
This, of course, depends on the person. If you feel like having a post-Christmas training plan would make you feel more at ease, then create one. If not, enjoy the turkey and the Yorkshire puddings stress-free. 
Summary
Christmas is a time to reset and recharge. Although the treats and the calories may flow, the mental health benefits of seeing loved ones are worth a few days of a calorie surplus. Remember, 2019 was the last time we had a 'normal' Christmas, so it's easy to take it for granted. 
In the context of a year, a few days of indulgence won't ruin your long-term goals, just like one workout won't make them. You won't destroy your progress in a matter of days, regardless of how much you indulge. 
It's about balance. If you fancy it, go out for that early morning run, eat some mince pies, do some elevated press-ups, drink some wine. The festive season is just a small part of the year, so navigate with balance (and Christmas cheer). 
We believe in encouraging everyone to find their passion for exercise. For more fitness content check out @bulk for recipes, ambassador workouts and gym tips and join our community of fitness lovers and foodies. 
Related articles
Looking to learn more? We believe that every person, with support, has the right to transform their lives through fitness. That's why we've put together hundreds of articles with expert advice, all to help you on your fitness journey.
Muscle memory and gym                                         Hitting fitness goals over Easter
Will you lose gains on holiday?                                Maintain muscle over Ramadan
7 Fundamentals of Nutrition                                     Staying on track during summer
How many meals should you eat per day?             Do cheat meals destory gains?
Is there a link between genetics and nutrition?     Do cheat meals work?