If you're looking for the perfect gift for your fitness-loving friend or loved one, you're in the right place. Rather than settling for the predictable box of chocolates or last-minute Christmas Eve panic buy, why not get something that will help kick off their 2023 fitness goals in style? And if you need some inspiration, we've put together our 20 top picks. There's something for everyone.
1. Protein powder
Protein powders are a pretty obvious choice for gym and fitness lovers, but you can be certain they'll always be appreciated. With the regular gym-goer on a constant rotation of powder pouches, providing next month's supply is sure to generate great delight and satisfaction. Either spy on their favourite flavour or surprise them with something new. It's your choice, but either way, it's a banker.
Christmas protein powder
Talking of trying something new, what about a whey protein that gets the festive spirits flowing? Enter our Limited Edition White Chocolate Spiced Orange Pure Whey Protein™. This is a heart-warming protein shake, which combines the cosy feeling of the festive season with top-class sports nutrition.
Vegan protein powder
Don't forget that we also stock high-quality, top-of-the-range vegan protein powder. Whether it's Soya Protein Isolate or Pea Protein Isolate, our vegan options could provide a thoughtful gift for your plant-powered friends and family.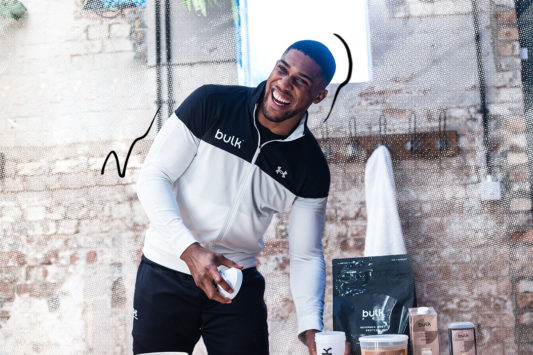 2. Sports Nutrition Supplements
Creatine Monohydrate
If you've got a friend or family member who's just starting out in their quest to build muscle and strength, creatine is an ideal gift for them. 
Creatine Monohydrate is often lauded as 'the most researched supplement'. But what does this actually mean? Well, it tells us extensive research has found positive effects in creatine for increasing muscle size and strength, and improving sporting performance. If you want more information on what creatine does, check out our blog which goes into more detail.
Pre-workout
The benefits of pre-workout supplements include helping to reduce muscle breakdown, increase blood flow and enhance mental focus, as well as helping to boost energy levels for optimal performance. If you want to gift the best in the business,  our award-winning Elevate™ Pre-Workout is sure to impress.
3. Protein snacks
Most people know that consuming the right amount of protein contributes to the maintenance and growth of muscle mass, but fewer people understand the power of protein satiety which can also have great benefits. Protein snacks are a fantastic way to provide a gym-loving twist to festive treats and gain that extra hit of protein.
To really embrace the festivities, you can't go wrong with our Limited Edition Mince Pie Protein Balls. Encapsulating the distinctly rich flavour of mince pies, these are also a great source of protein.
4. Protein bars
Protein bars are a great snack for anyone looking to increase their protein intake, whether that's gym-goers, endurance athletes or casual exercisers. 
A box of protein bars will undoubtedly make a winning gift. From our legendary MACRO MUNCH™ Protein Bar to our plant-powered Gourmet Vegan Bar, there is something for everyone. A more macro-friendly choice than the familiar tubs of wrapped treats that make a nationwide appearance at this time of year.
5. Protein coffee 
Collagen Coffee is a high-protein coffee drink with 18g protein per serving. A smooth, rich aroma with the caffeine kick you'd expect. Perfect for coffee lovers and training fanatics alike. See our blog for more information on protein coffee benefits.
6. Capsules and vitamins
Supplementing a healthy diet with vitamins and minerals is a great way to give your body an extra boost. But it can be hard to know which ones to choose.  That's why putting together a capsule care package of multivitamins, fish oils and vitamin C tablets could be an ideal gift idea. Once the bright lights and decadence of the festive season die down and normal life resumes, this is the type of gift your loved one will thank you for.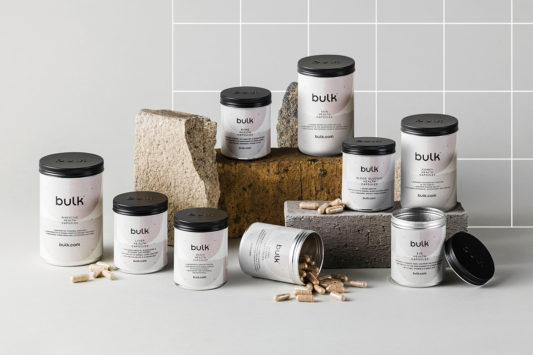 7. Protein Shaker 
Perfect for on-the-go nutrition, protein shakers are the most convenient way to mix protein powders and gym supplements. They're a gym-goer's best buddy. Who wouldn't welcome a new one?
If you want to give that special person a real treat, why not level up the shaker game and gift them with a stainless steel protein shaker? Expertly made with insulated metal to keep the mixture cool. It's a functional item that you know will get used. 
8. Half-gallon water bottle
The NHS recommends we should drink around 6-8 glasses of water a day, equating to about two litres. Finishing a Half Gallon Water Bottle (2.2 litres) ensures this volume is met. It's a simple gift that suits any fitness fiend. Looks great and performs brilliantly.
9. Insulated bottle
This is a great all-rounder. Whether you need a bottle to sit on your desk at work, or to get you through a tough session at the gym, an Insulated Water Bottle keeps liquids ice-cold and refreshing. A truly useful gift for your fitness friends.
10. Gym clothing
If there's one item you can be certain a gym-loving friend or family member would appreciate, it's a new piece of gym clothing. Whether it's a fresh gym t-shirt for sessions on the free-weight floor, or a cosy gym hoodie for chilly winter walks, new athleisure gear will always be welcome in their wardrobe.
11. Gym cap
A gym cap is a great way to look and feel sharp in the gym, removing any worries about bad hair days or sweat. With slick, minimalistic designs including black on black, these New Era®
caps can be worn outside the gym too. A great gift for your favourite hat-wearing acquaintances.
12. Foam roller
An essential for leg-day recovery, a Foam Roller is ideal for self-imposed post-workout rehabilitation. Its varied pattern works to tackle the tightest knots and shift stubborn lactic acid, reducing muscle soreness from long runs or heavy leg sessions. A great present for keen runners or leg-day lovers.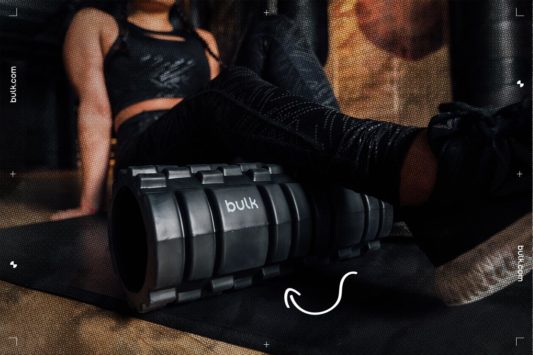 13. Lifting straps
Lifting Straps enhance your grip strength and allow you to perform more reps with heavier weight, particularly useful for lifts like the deadlift and rows. It's a strapping gift for a person looking to elevate their gym performance, or for someone new to the gym who may not know such tools exist to help them. Upgrade to our Premium Lifting Straps for the serious gym-goer.
14. Wrist wraps
Wrist Wraps support your wrist strength to ensure your wrists remain secure whilst performing push movements, reducing the risk of sprains or strains. Quality wrist wraps are a must-have for heavy lifters in the gym.
15. Lifting belt
A Lifting Belt provides additional support during those heavy, compound lifts such as deadlifts or squats. Whether you're buying for an elite athlete wanting to break a PB or a beginner looking to train more safely, a quality lifting belt is a great gift to level up their performance. It's not the most straightforward to wrap up, but it's worth it.
16. Knee wraps
Knee wraps are designed to support your knees without restricting movement. When performing heavy squats, your knees will come under pressure and knee wraps offer the necessary support to help keep them stable. Not only do they make heavy squats safer, but they also improve performance. A suitable gift for your powerlifting friends and family. 
17. Resistance bands
From strength training to rehabilitation, resistance bands are a versatile addition to any gym bag or home workout. Made from a premium polyester blend, they're ideal for warm-ups. A great tool for glute exercises, abduction and external rotations. A great stocking filler.
18. Liquid Chalk 
Liquid Chalk has been created to enhance grip over barbells and dumbbells and is particularly helpful for heavy sets in big compound movements, like the deadlift or bench press. Small and compact, it also makes a great stocking present. 
19. Thick grips
This is a niche one the gym buffs will be really impressed by. Wrapped around dumbbells and bars to increase their diameter, the idea behind Thick Grips is to push your grip strength to the limit. Very useful for both powerlifters and weightlifters.
20. Gym bag
As well as being large enough to carry your gym accessories, our gym bag is suitable for the daily commute, school or day-to-day life. With a soft, protected pouch, it's an ideal carrier for a laptop with ample space for gym clothing too.
We believe that every person has the right to transform their lives through fitness. For more fitness content check out @bulk for recipes, ambassador workouts and gym tips. Join our community of fitness lovers and foodies.