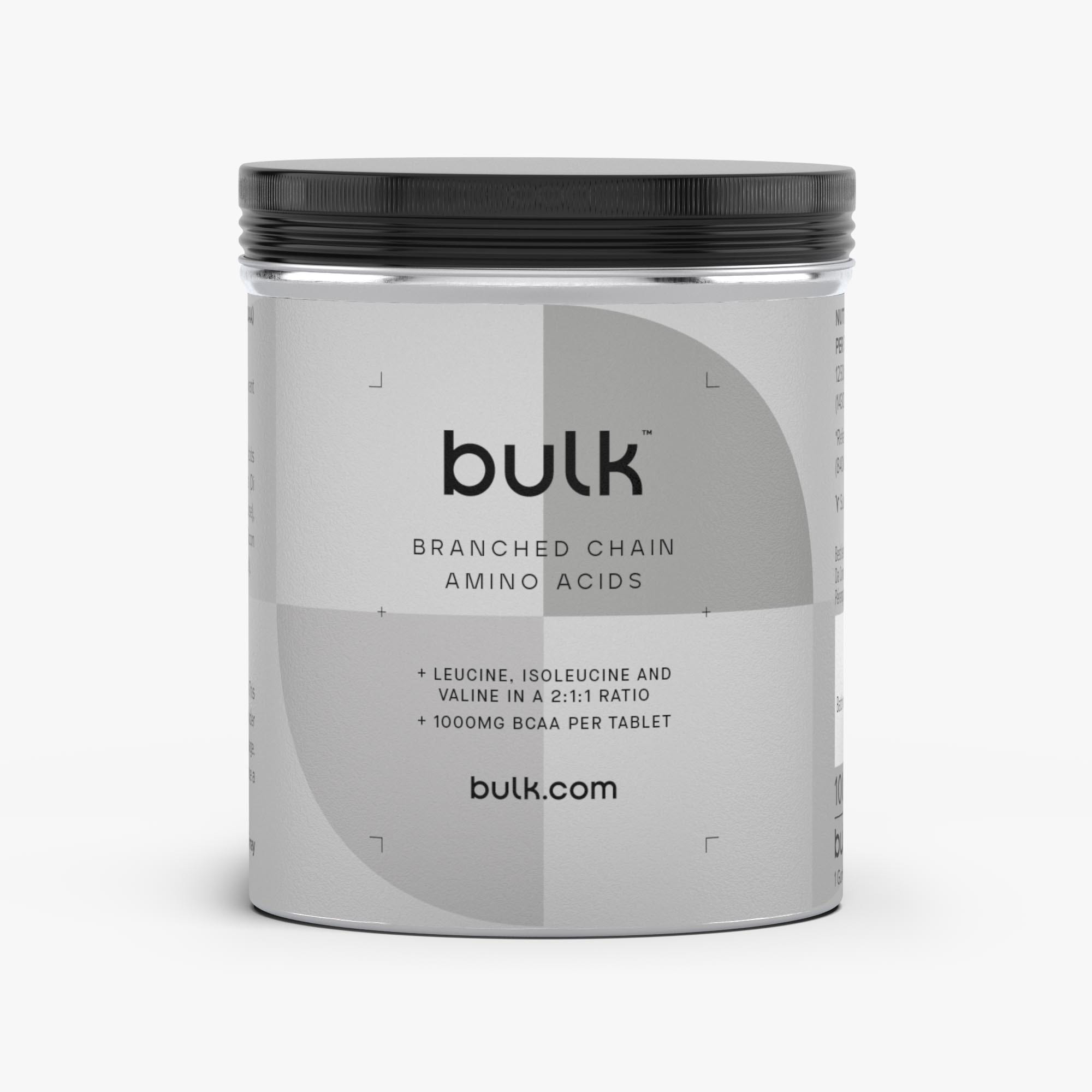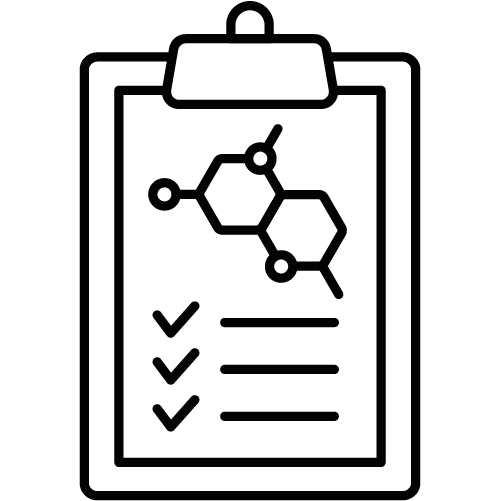 Leucine, Isoleucine and Valine in a 2:1:1 ratio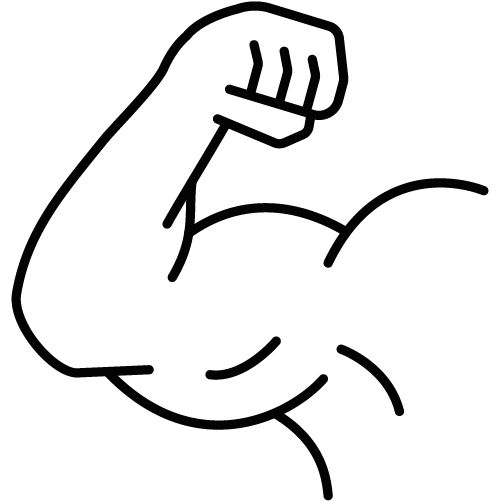 Highly dosed 1000mg BCAA per individual tablet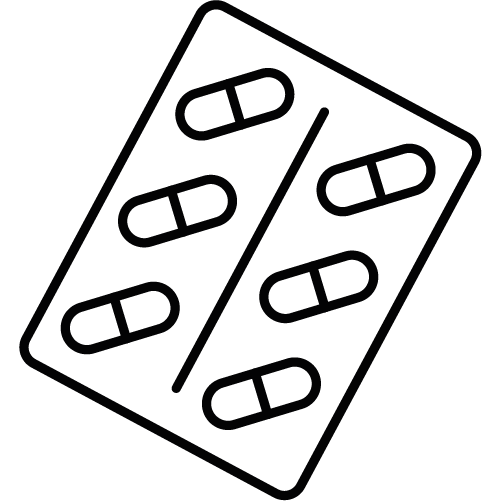 Ideal to consume throughout the day
Branched Chain Amino Acid (BCAA) Tablets 1000mg
An easy way to up your intake of BCAAs, these tablets provide 1000mg of BCAAs in a single serving, delivering leucine, isoleucine and valine in an impressive 2:1:1 ratio.
BCAAs are a specific form of essential amino acid that comprise about ⅓ of the protein in our muscles, and can only be obtained from the diet. Our Branched Chain Amino Acid (BCAA) Tablets provide you with the 3 essential BCAAs in a simple, convenient form.
Each serving of our Branched Chain Amino Acid (BCAA) Tablets provides you with 1000mg of leucine, isoleucine and valine in a 2:1:1 ratio, so you always have quick, easy access to high quality BCAAs to support your training journey.
Disclaimer: Implied results may vary. Individuals will respond differently. Implied results assume an appropriate nutrition and training plan.
The Purpose
Our Branched Chain Amino Acid (BCAA) Tablets are designed for anyone looking to maintain their BCAA intake on a daily basis. They're ideal for trainers on a vegan or vegetarian diet as some BCAAs are difficult to obtain from non-animal food products.
Directions
Take 5 tablets anytime you want additional BCAA. Common times include pre and post training, ideally on an empty stomach.
BCAA can also be mega-dosed at upto 30g per day to prevent muscle catabolism and promote muscle anabolism and fat loss.
Synergists
During exercise it is common to consume Branch Chain Amino Acids combined with a fast-release carbohydrate such as Dextrose or Maltodextrin. This is designed to prevent fatigue and thus improve athletic performance. BCAA also stack well with Glutamine; together they form an impressive muscle-preserving duo.
Nutrition
(Measurements per 1 tablet serving)

Leucine: 500mg
Isoleucine: 250mg
Valine: 250mg
Benefits
Combined ActionContains an impressive blend of BCAAs to provide the best nutrition possible.
Morning, Noon or NightGreat any time of day, whatever your workout regime.
Branched Chain Amino Acid (BCAA) Tablets 1000mg
Per Tablet:
Leucine 500mg, Isoleucine 250mg, Valine 250mg, Vitamin B6 4mg (286% RI*).
*Reference Intake of an average adult (8400kJ/2000kcal).
Ingredients:
Branch Chain Amino Acids (Leucine, Isoleucine, Valine), Di Calcium Phosphate, Bulking Agent (Microcrystalline Cellulose), Anti-Caking Agents (Magnesium Stearate, Silicon Dioxide), Vitamin B6 (Pyridoxine Hydrochloride).
Suitable For
Vegetarians.
Allergens
None.
Read more...
Branched Chain Amino Acids
As low as
Save £3.85
Regular Price
As low as
Save £3.85
Regular Price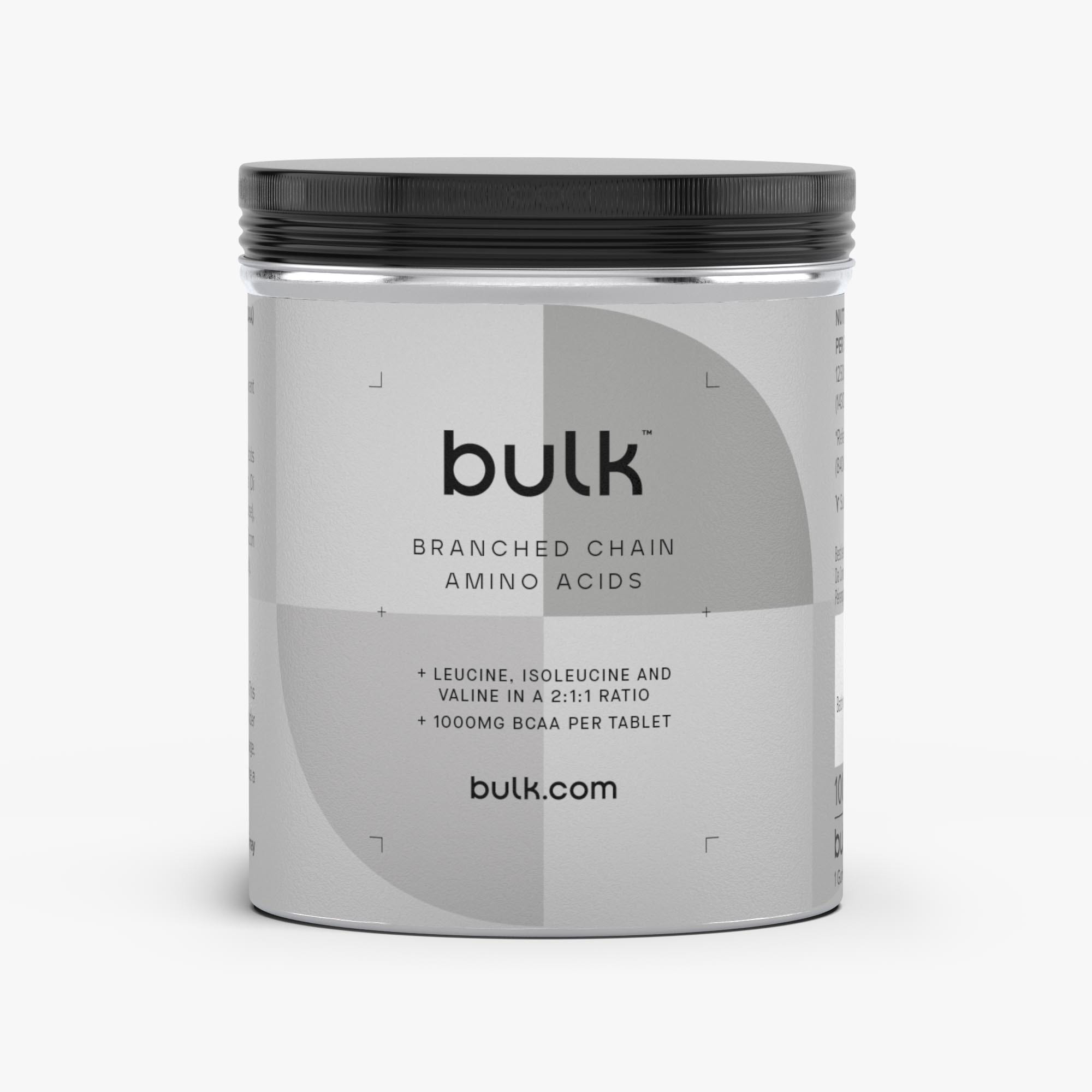 Customer Reviews
Customer Reviews Subtitle
Share your journey on Instagram @bulk