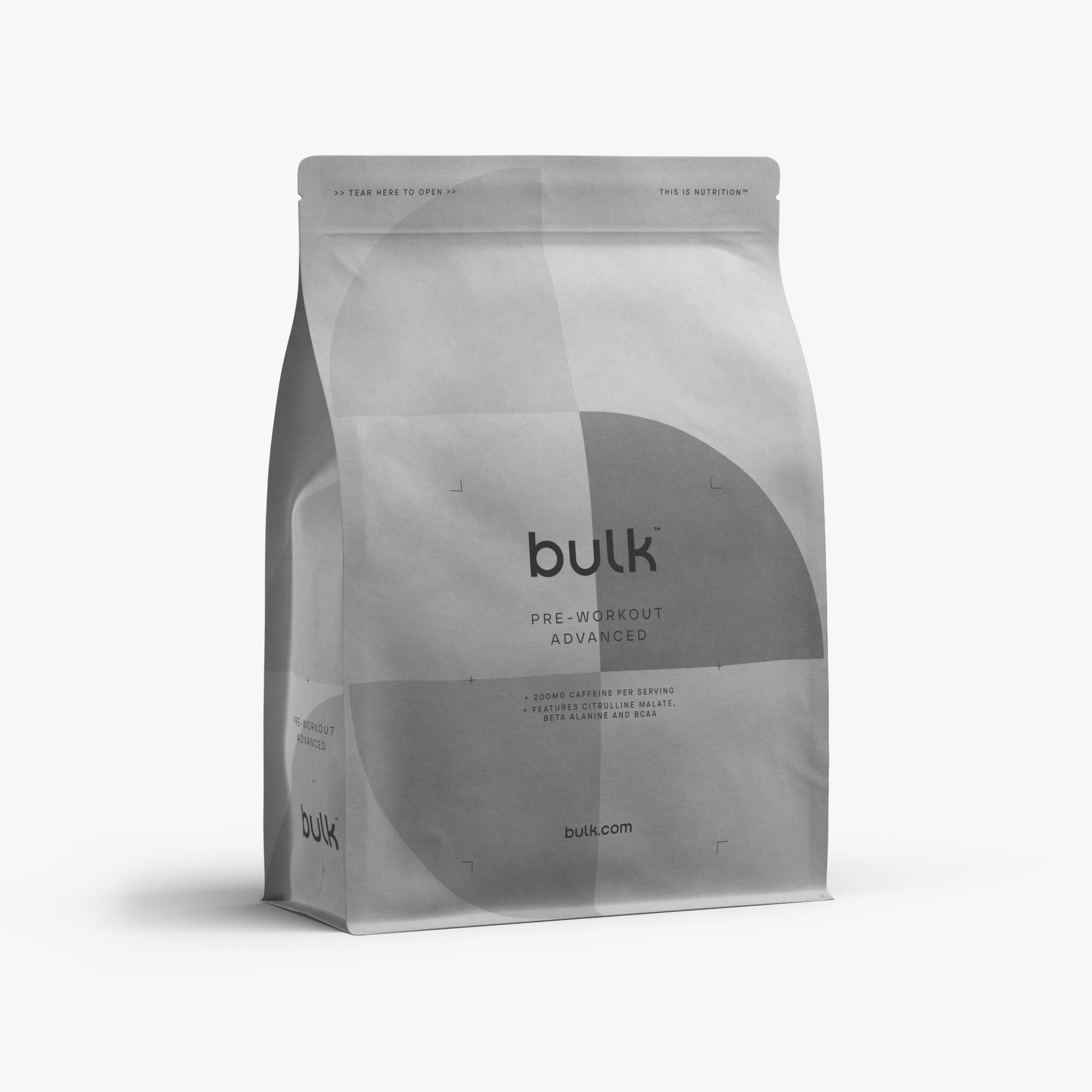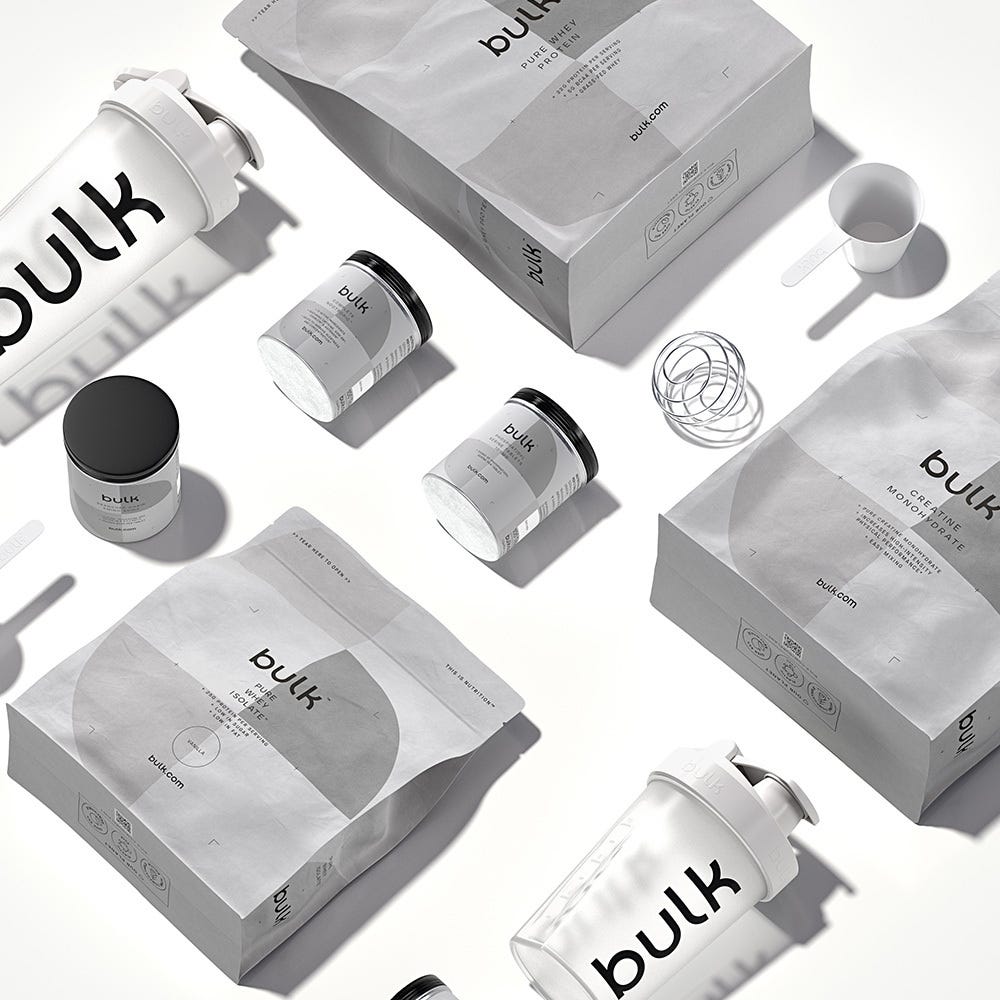 Powerfully dosed pre-workout formula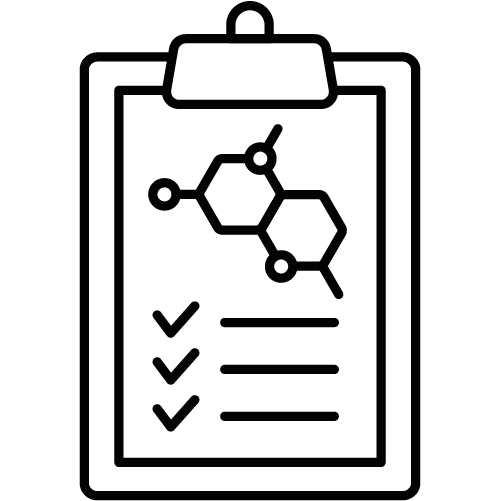 3g Beta Alanine, 3g Citrulline Malate + Vitamin B6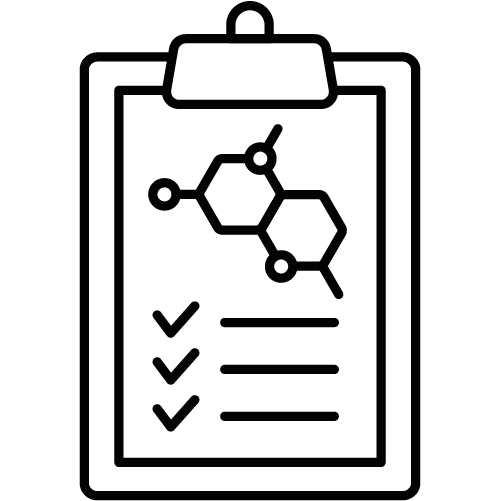 5g BCAA including 3g Leucine
Pre-Workout ADVANCED
A supercharged, concentrated version of our hugely popular Pre-workout™ formula, with increased levels of beta alanine (3g), citrulline malate (3g), plus added vitamin B6. Loaded with stimulation but low in sugar.
As the name suggests, Pre-Workout™ ADVANCED builds on our original pre-workout formula, upping the dosages of key ingredients, with a few extras added as well. If you're looking for a little extra boost, this is the pre-workout for you.
Like the original formula, Pre-Workout™ ADVANCED contains 5g of essential BCAAs in a Leucine-heavy 3:1:1 ratio, 3g of AAKG and 400mg of L-tyrosine. On top of that, we've upped the levels of other key ingredients and added some vitamin B6, which can contribute to reducing fatigue and tiredness.
Disclaimer: Implied results may vary. Individuals will respond differently. Implied results assume an appropriate nutrition and training plan.
The Purpose
We designed our Pre-Workout™ ADVANCED to be a step above our original pre-workout formula. If you're a serious trainer who needs a little extra boost, this is the pre-workout formula for you.
Directions
Mix 1 slightly heaped scoop (approximately 17g) Pre-Workout ADVANCED in 250ml water. Consume 30 minutes before exercise, ideally on an empty stomach.
Related Products
Pre-workout™ is ideal for tho supplementing with either Complete Intra-Workout™ or Instant BCAA during exercise and All In One Recovery or Recovery Shake immediately after.
Nutrition
(Measurements per 17g serving)

Protein: 14g
BCAAs: 5g (3:1:1 ratio, as below)
Leucine: 3g
Iso-Leucine: 1g
Valine: 1g
AAKG: 3g
Caffeine: 200mg
Citrulline Malate: 3g
L-Tyrosine: 400mg
Beta Alanine: 3g
Vitamin B6: 25mg
Benefits
Perfect Pre-WorkoutThe ideal supplement for pre-workout, giving you the nutrition you need to seriously train.
Optimal DosesEvery ingredient is dosed to optimal levels, higher than most competing products
Combined ActionBy blending unique ingredients with different purposes, you get the best potential in a single supplement.
Pre-Workout ADVANCED Ingredients
Instant BCAA (Soya), AAKG, Citrulline Malate, Beta Alanine, Leucine, Tyrosine, Flavouring, Caffeine, Citric Acid, Sucralose, Natural Colouring (Beetroot Red - Mixed Berry; Copper Chlorophyllin - Apple and Lime), Vitamin B6, Instantising Agent (Soya Lecithin).
Active Ingredients Per 17g Serving:
Branched Chain Amino Acids (BCAA) 5g (3g Leucine, 1g Iso-Leucine, 1g Valine), Arginine Alpha Ketoglutarate (AAKG) 3g, Citrulline Malate 3g, Beta Alanine 3g, L-Tyrosine 400mg, Caffeine 250mg, Vitamin B6 25mg (1785% RDA).
*Please note this product comes with a silica gel bag.
Pre-Workout ADVANCED Nutrition Information
Nutrition
per 17g Serving
per 100g
Energy kJ/Kcal
243/58
1429/341
Fat
of which saturates
0g
0g
0g
0g
Carbohydrates
of which sugars
0.5g
0.5g
3g
3g
Fibre
Nil
Nil
Protein
14g
58g
Salt
0g
0g
Suitable For
Vegetarians, Non-GM, Gluten Free, Dairy Free, Lactose Free
Allergens
Soya (from Soya Lecithin).
WARNING
High Caffeine Content (100mg/100ml). Not Recommended for children or pregnant or breast feeding women.
Read more...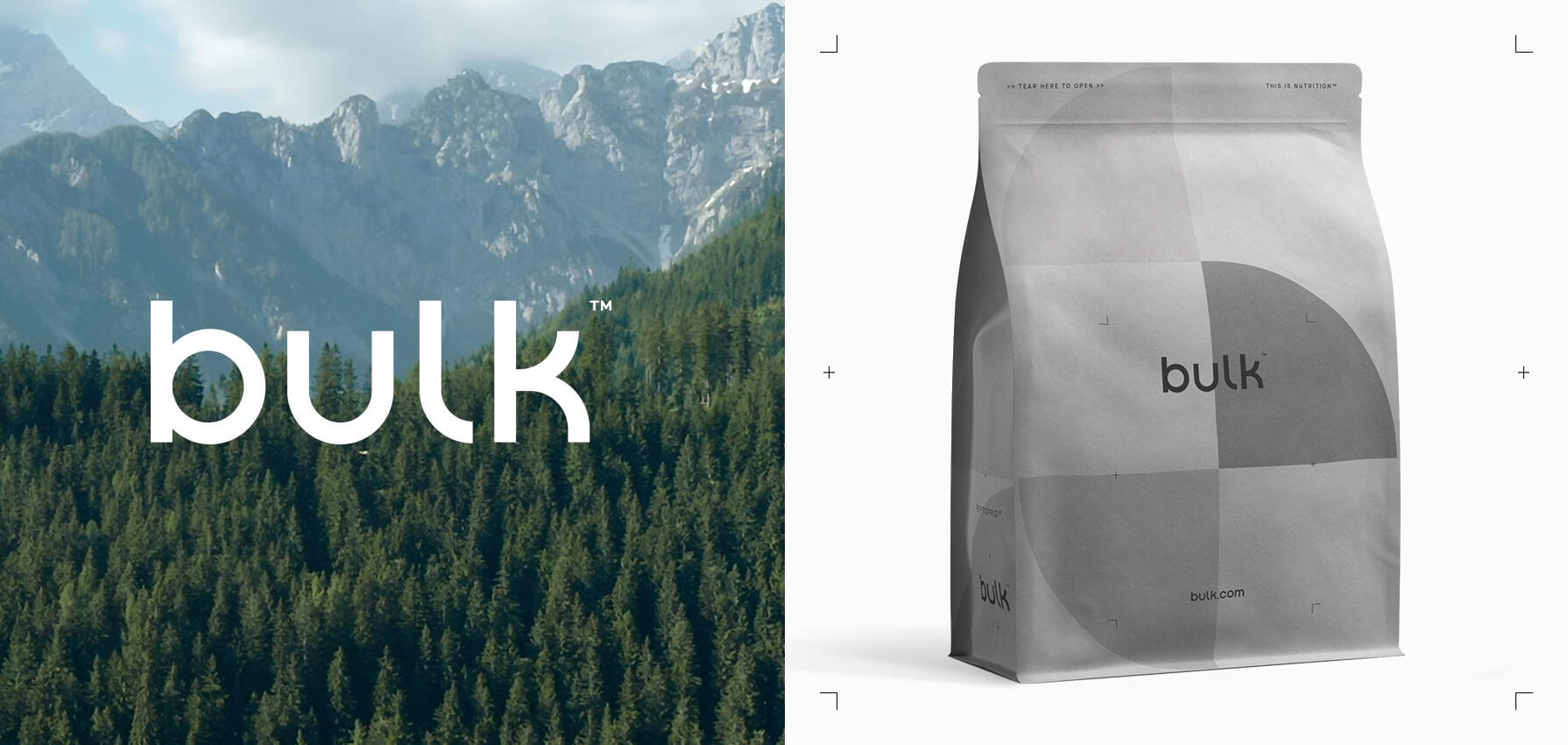 Our Planet
Over 87% of our pouches are fully home compostable, using a triple-layer of natural cellulose, biodegradable film and FSC-certified paper. Click here to learn more about the Our Planet project.
This year alone we've made some big changes:
Over 90%

of all our packaging materials have transitioned to sustainable alternatives.

12 million

pieces of single-use plastic removed from our packaging.

Over 1 million

boxes replaced with FSC certified cardboard.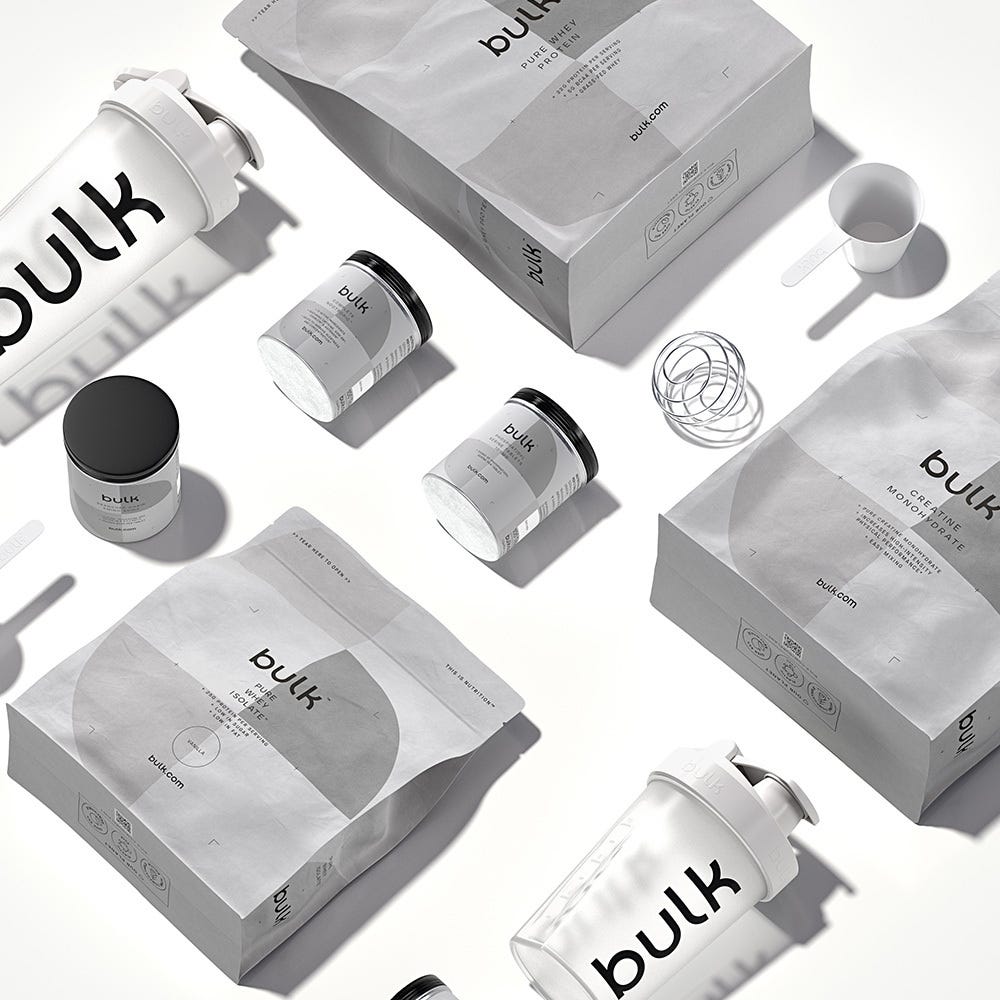 Pre-Workout ADVANCED
Formerly known as Complete Pre-Workout™ ADVANCED
Read More
As low as
Save £6.60
Regular Price
As low as
Save £6.60
Regular Price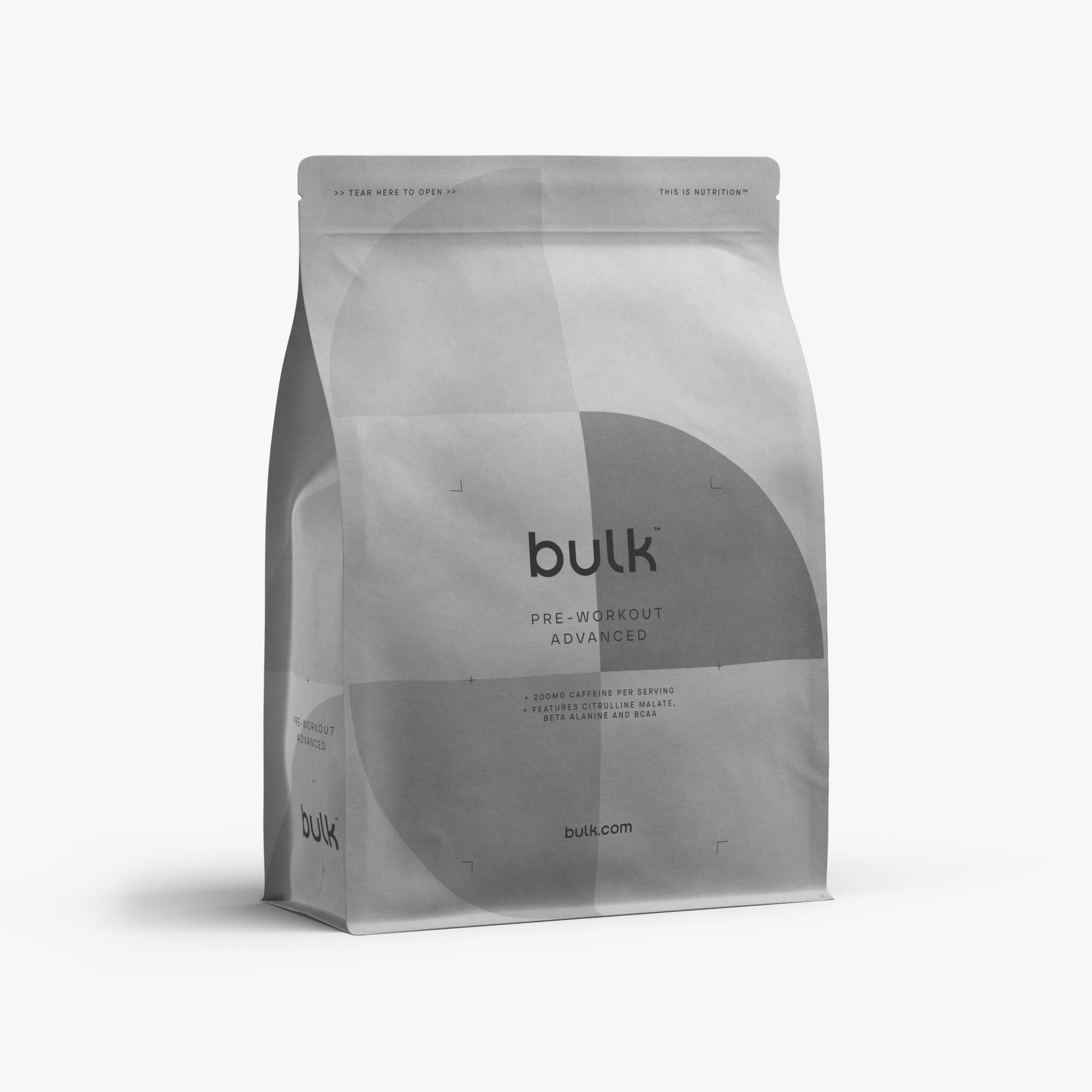 Customer Reviews
Customer Reviews Subtitle
Share your journey on Instagram @bulk