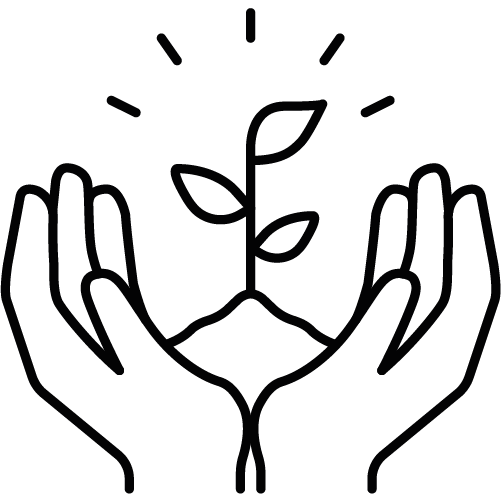 Perfect vegan-friendly post-workout drink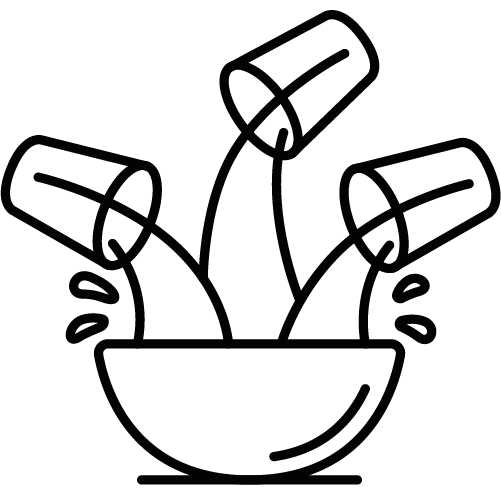 Contains plant protein, Creatine and BCAAs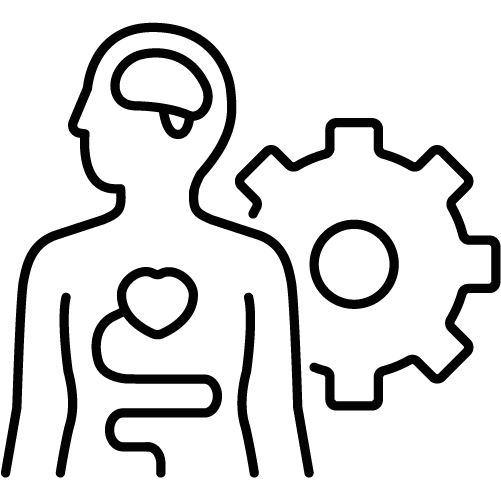 Contributes to muscle growth*, performance** and recovery***
Vegan All In One
Our premium quality, All-in-One, vegan-friendly post-workout shake, packing 29g of protein and 19g of carbohydrates per serving along with creatine, amino acids and digestive enzymes.
Our Vegan All in One is the ultimate vegan post-workout shake. Using only the highest quality ingredients from trusted sources, it's loaded with 29g of protein and 19g of carbohydrates per 60g serving, as well as creatine monohydrate, BCAAs, glutamine, HMB and digestive enzymes. It's available in a range of delicious, low-sugar flavours.
V+™ plant-based Protein Blend:
Each serving of our Vegan All-in-One contains 29g of our proprietary protein blend, consisting of super pea protein isolate, brown rice protein, pumpkin protein, flaxseed powder and quinoa flour, providing a healthier and more complete protein intake than single-source formulas.
Vitargo™ Carbohydrate:
Each serving contains 19g of Vitargo®'s world patented sports carbohydrate, included for its low molecular weight.
Creatine Monohydrate:
Creatine monohydrate is the most researched and effective performance supplement on the market today. Our Vegan All-in-One formula contains 5g per serving.
Glutamine:
Glutamine is the most abundant amino acid in muscle. We added 4g per serving to our formula.
BCAAs:
3g branched-chain amino acids per serving.
HMB:
HMB is a metabolite of the L-leucine amino acid that's been researched by sports scientists for over two decades. Our Vegan All-in-One offers 1g of HMB per serving.
DigeZyme® Digestive Enzymes:
Digestive Enzymes help to break down protein, carbohydrate, cellulose and fat. DigeZyme® is a popular blend of five digestive enzymes: protease, amylase, lipase, lactase and cellulase.
The Purpose
Our Vegan All-in-One formula is naturally developed for active people with a plant-based diet produced with trainers on a plant-based diet in mind, but that doesn't mean it's strictly for vegans. If you are looking to incorporate more plants into your diet, without sacrificing your protein intake, this formula is ideal.If you want to increase your plant intake without sacrificing your gains, this formula is ideal.
*Carbohydrates contribute to the recovery of normal muscle function (contraction) after highly intensive and/or long-lasting physical exercise leading to muscle fatigue and the depletion of glycogen stores in skeletal muscle. Beneficial effect is obtained by consuming carbohydrates, from all sources, at a total intake of 4 g per kg body weight, at doses, within the first 4 hours and no later than 6 hours, following highly intensive and/or long-lasting physical exercise that leads to muscle fatigue and depletion of glycogen stores in skeletal muscle.
Disclaimer:
Implied results may vary. Individuals will respond differently. Implied results assume an appropriate nutrition and training plan.
Benefits
100% VeganContains zero animal-sourced ingredients, so you get 100% plant-based gains.
High ProteinEach serving packs an incredible 29g of protein.
Energy Boost19g of Vitargo® carbohydrates per serving to give you the energy you need.
Creatine IncludedComes with 5g of creatine monohydrate blended in.
Low SugarSweetened with natural stevia for a low sugar content (0.7g per serving).
Rapid RecoveryIdeally taken immediately after workout to aid recovery.*
Muscle maintenanceIdeal for maintaining muscle mass and promoting growth, due to the high protein content.
Directions
Mix 2 scoops (approx. 60g) with 400ml water and shake well in a Bulk™ shaker bottle. Use 1-2 servings per day. Take 1 serving after exercise.
Related Products
Bulk™ Vegan All in One combines well with many other vegan products such as Glutamine Peptides, Vitamin B12 or Vegan BCAA.
Nutrition
Nutrition
per 100g
per 60g Serving
Energy kJ/kcal
1522/360
913/216
Fat
of which saturates
3.2g
0.8g
1.9g
0.5g
Carbohydrate
of which sugars
32g
1.1g
19g
0.7g
Fibre
5.5g
3.3g
Protein
48g
29g
Salt
0.51g
0.31g
Active Ingredients
BCAA
5.0g
3.0g
Creatine Monohydrate
8.3g
5.0g
Glutamine
6.7g
4.0g
HMB
1.7g
1.0g
Ingredients
V+™ Protein Blend (Pea Protein Isolate, Brown Rice Protein, Pumpkin Seed Protein, Flaxseed Powder, Quinoa Flour), Waxy Maize Starch (Vitargo®), Creatine Monohydrate, Cocoa Powder (Chocolate Peanut and Dark Chocolate Berry Flavours Only), Instant Vegan BCAA (Fermented Leucine, Fermented Isoleucine, Fermented Valine), Natural Flavouring, L-Glutamine, Beta-Hydroxy Beta-Methylbutyrate-Calcium (HMB), Emulsifier (Sunflower Lecithin), Sweetener (Steviol Glycosides), Stabiliser (Xanthan Gum), DigeZyme® Enzyme Complex (Amylase, Protease, Cellulase, Lactase, Lipase).
Allergens
May contain milk, eggs, soya, cereals containing gluten, fish, crustaceans, molluscs, mustard, sesame, sulphur dioxide and sulphites.
Storage
Store in a cool dry place.
Advisory information
Food supplements are not intended to replace a varied and balanced diet and a healthy lifestyle. Do not exceed the recommended usage. Keep out of reach of children.
Although every care has been taken to keep product information up to date on our website, please always read the information provided on product label or packaging before use.
The actual results of consuming dietary supplements may differ from those implied. Individuals may respond differently, and the suggested results presume appropriate nutrition and training plan.
Our Planet
Over 87% of our pouches are fully home compostable, using a triple-layer of natural cellulose, biodegradable film and FSC-certified paper. Click here to learn more about the Our Planet project.
This year alone we've made some big changes:
Over 90%

of all our packaging materials have transitioned to sustainable alternatives.

12 million

pieces of single-use plastic removed from our packaging.

Over 1 million

boxes replaced with FSC certified cardboard.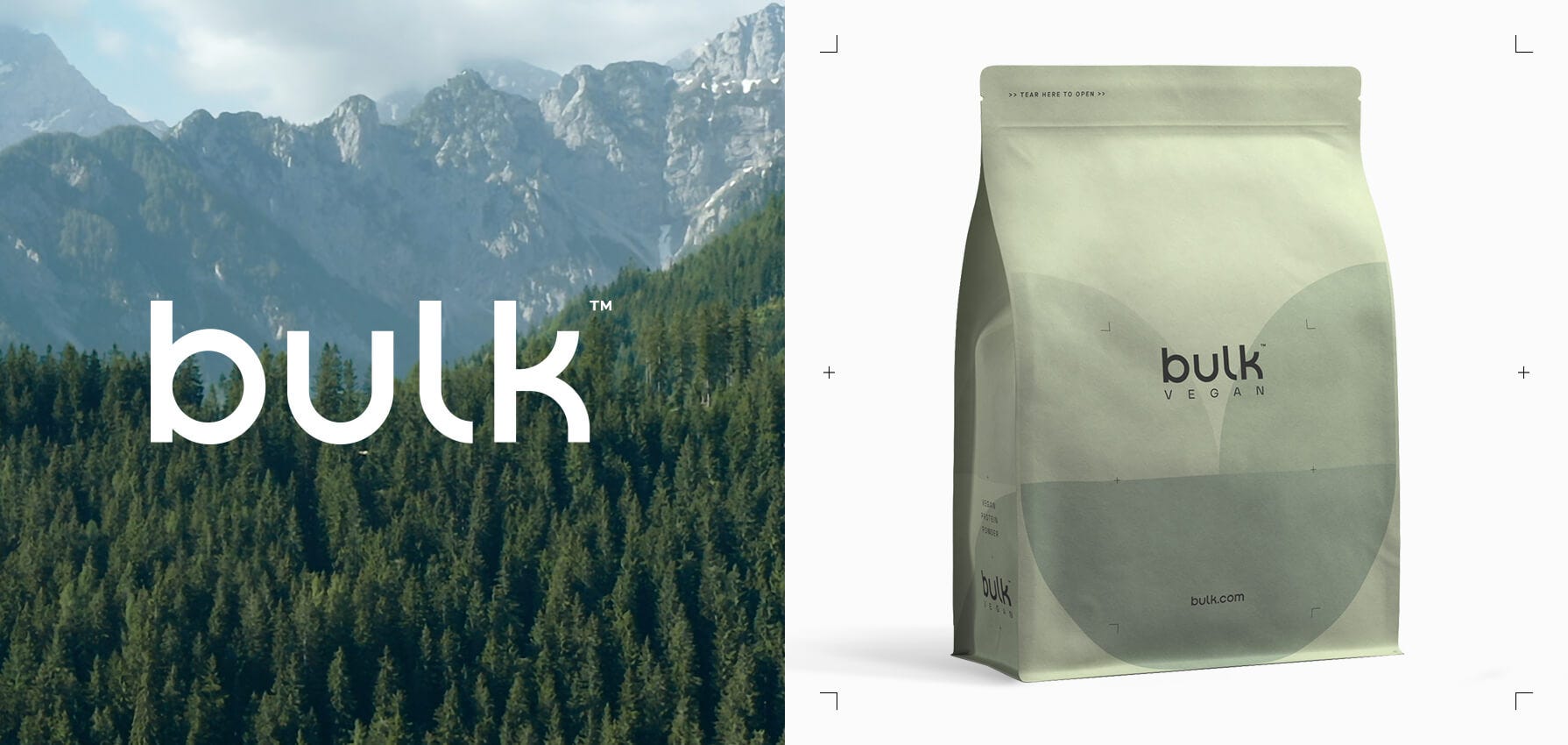 Customer Reviews
Customer Reviews Subtitle Vegan All In One
Premium Formulation, Vegan-Friendly Post-Workout Shake
Read More
As low as
Save £6.50
Regular Price Premium Formulation, Vegan-Friendly Post-Workout Shake
Share your journey on Instagram @bulk