Informed Mass Gainer Regular Price
Save £24.50
Special Price
Up to 70% off - no code required
Free delivery on orders over £39

| Standard* | Order Value | Price |
| --- | --- | --- |
| 2-3 Days (including Saturday) | Over £39 | FREE |
| 2-3 Days (including Saturday) | Under £39 | £3.95 |
| Express† | Order Value | Price |
| Next Day | Over £49 | £2.95 |
| Next Day | Under £49 | £4.95 |

*When orders are placed before 8pm Mon-Fri & Sun, 3pm Sat

†When orders are placed before 9pm Mon-Fri & Sun, 3pm Sat

Hassle-free returns. Find out more.

Sign up to Bulk™ Boost for free and unlimited Next-Day Delivery for a whole year*. Speedy, hassle-free shopping just got even better.

Choose your way to pay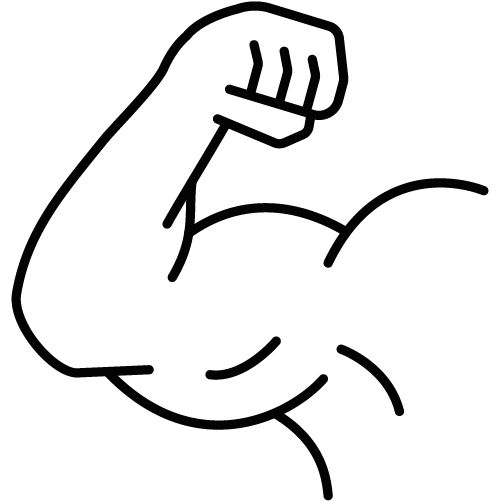 Premium gainer with 45g protein & 566 kcal per serving
5g Leucine, 5g Creatine, 3g Glutamine & 1.5g HMB per serving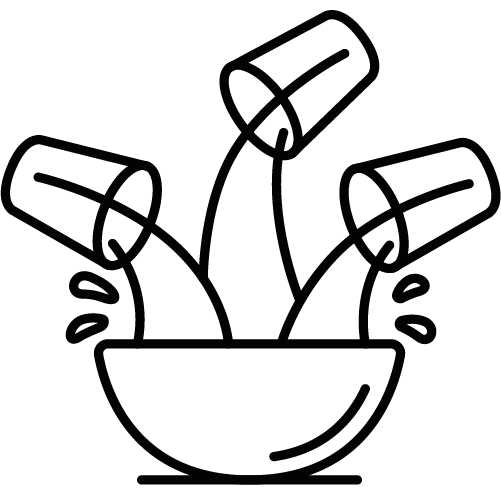 Whey Isolate, Scottish Oats & LactoSpore®
Informed Mass Gainer
The very best mass gain supplement from Bulk™ designed for professional athletes and serious trainers, using premium protein and carbohydrate sources as well as proprietary ingredients like DigeZyme® and LactoSpore®. Every ingredient is listed in detail, lab tested and elite athlete approved. If you don't love it, we'll give you your money back*.
We set out to make the best mass gain supplement money can buy. So we did. Informed Mass® contains everything you need to bulk up, build muscle and put on weight, using the very best ingredients money can buy. Accept no alternatives.
When creating Informed Mass®, we took zero shortcuts. We chose the best ingredients on the market at every single step, supplementing your essential protein and carb intake with digestive enzymes, probiotics and amino acids to provide a serious mass gain supplement with a complete nutritional profile.
mTOR Protein Complex™:
Informed MassS® contains 45g of protein in a single 150g serving using our exclusive mTOR's protein complex. Unlike most other formulas, mTOR Protein Complex™ uses premium whey protein isolate as its primary protein source (65%) with whey protein concentrate as a secondary source (35%).
Ultra Fine Scottish Oats:
Slow releasing and low in sugar, oats are considered one of the best carbohydrate sources available for mass gain programmes.
*Creatine Monohydrate:
Creatine monohydrate is the most researched and effective performance supplement on the market today, and has been shown to increase physical performance in successive bursts of short term, high intensity exercise.
HMB:
HMB is a metabolite of the L-leucine amino acid that's been researched by sports scientists for over two decades. Informed Mass® offers 1.5g of HMB per serving.
Glutamine Peptides:
Glutamine is the most abundant amino acid in muscle, and our Informed Mass® formula contains 3g of glutamine peptides per serving.
Flaxseed Powder:
Added to provide extra fat and fibre.
Medium Chain Triglycerides (MCTs):
Added as a source of Fats.
DigeZyme® Digestive Enzymes:
Digestive Enzymes help to break down protein, carbohydrate, cellulose and fat. DigeZyme® is a popular blend of five digestive enzymes: protease, amylase, lipase, lactase and cellulase.
LactoSpore®:
LactoSpore®'s preparation is a high quality, superior source of Bacillus coagulans.
The Purpose
We designed Informed Mass® for serious trainers and elite athletes who are looking to gain weight, bulk up and put on muscle in a clean, efficient and healthy way. Like every product in our Bulk™ PRO series, it's produced to the highest standards using ingredients from industry-leading manufacturers, and every batch is tested for banned substances in an ISO 17025 accredited laboratory under the renowned Informed Sport programme. We also test every batch with a separate independent laboratory to verify its nutritional content, paying close attention to Protein levels. If a batch doesn't meet our rigorous standards, we reject it.
*Informed Mass® | Money Back Guarantee
We're confident that you'll love our PRO range. If for any reason you're not happy with your purchase, however, and have not used an unreasonable amount, simply return it to our specified returns address within 28 days of purchase and we'll credit your customer account with Bulk™ credit to the value of the returned product..
Benefits
High in ProteinAn incredible 45g of protein per serving.
Built for BulkingLoad up on calories with minimal hassle: Over 550kcal per 150g serving.
Energy Boost75g of high quality carbohydrates per serving sourced from ultra fine Scottish oats.
Maximum MuscleIdeal for intense muscle and weight-gain programmes as protein contributes to an increase in muscle mass and creatine increases high intensity performance.*
Combined ActionBy blending unique ingredients with different purposes, you get the best potential in a single supplement.
Directions
Mix 5 level scoops (150g) with 500ml water or skimmed milk in a Shaker Bottle. Consume 1-3 servings per day.
Related Products
Products commonly used in conjunction with Informed Mass® include Elevate™: our powerful pre-workout supplement; Complete Multivitamin Complex™: our potent multivitamin and mineral blend with added antioxidants, fruit and plant extracts; and Informed Whey®: the UK's best protein supplement.


Looking for more gains? discover our popular range of mass gainers, including Complete Mass and Lean Mass.
Nutrition
Nutrition
per 100g
per 150g Serving
Energy kJ/kcal
1578/377
2367/566
Fat
of which saturates
6.7g
1.4g
10g
2.1g
Carbohydrate
of which sugars
50g
1.9g
75g
2.9g
Fibre
3.1g
4.6g
Protein
30g
45g
Salt
0.18g
0.27g
Leucine
3.3g
5g
Creatine Monohydrate
3.3g
5g
Glutamine Peptides
2g
3g
HMB
1g
1.5g
DigeZyme®
27mg
40mg
LactoSpore®
67,000,000 spores
100,000,000 spores
Ingredients
Ultra Fine Oats, mTOR Protein ComplexTM (Whey Protein Isolate (Milk), Whey Protein Concentrate (Milk), Leucine), Fat Reduced Cocoa Powder (Chocolate flavours only), Creatine Monohydrate, Flavouring, Glutamine Peptides (Wheat), Flaxseed Powder, Medium Chain Triglycerides (Medium Chain Triglycerides, Acacia Gum), HMB, Colour (Beetroot Red – Strawberries & Cream flavour only), Acid (Citric Acid – Strawberries & Cream flavour only), Thickener (Xanthan Gum), Sweetener (Sucralose), Instantising Agent (Soya Lecithin), DigeZyme® Enzyme Complex (Amylase, Protease, Cellulase, Lactase, Lipase), Bacillus Coagulans (LactoSpore®).
Allergens
For allergens, including cereals containing gluten, see ingredients in bold.
Allergens
May contain milk, eggs, soya, cereals containing gluten, fish, crustaceans, molluscs, mustard, sesame, sulphur dioxide and sulphites.
Storage
Store in a cool dry place.
Advisory information
Food supplements are not intended to replace a varied and balanced diet and a healthy lifestyle. Do not exceed the recommended usage. Keep out of reach of children.
Although every care has been taken to keep product information up to date on our website, please always read the information provided on product label or packaging before use.
The actual results of consuming dietary supplements may differ from those implied. Individuals may respond differently, and the suggested results presume appropriate nutrition and training plan.
Our Planet
Bulk™ is committed to leading the fitness nutrition industry in delivering high quality products with minimal environmental impact. We've transitioned 90% of our packaging to more sustainable alternatives using biodegradable pouches, recyclable aluminium pill pots and responsibly-sourced shipping packaging – and more. Click here to learn more about the Our Planet project.
This year alone we've made some big changes:
Over 90%

of all our packaging materials have transitioned to sustainable alternatives.

12 million

pieces of single-use plastic removed from our packaging.

Over 1 million

boxes replaced with FSC certified cardboard.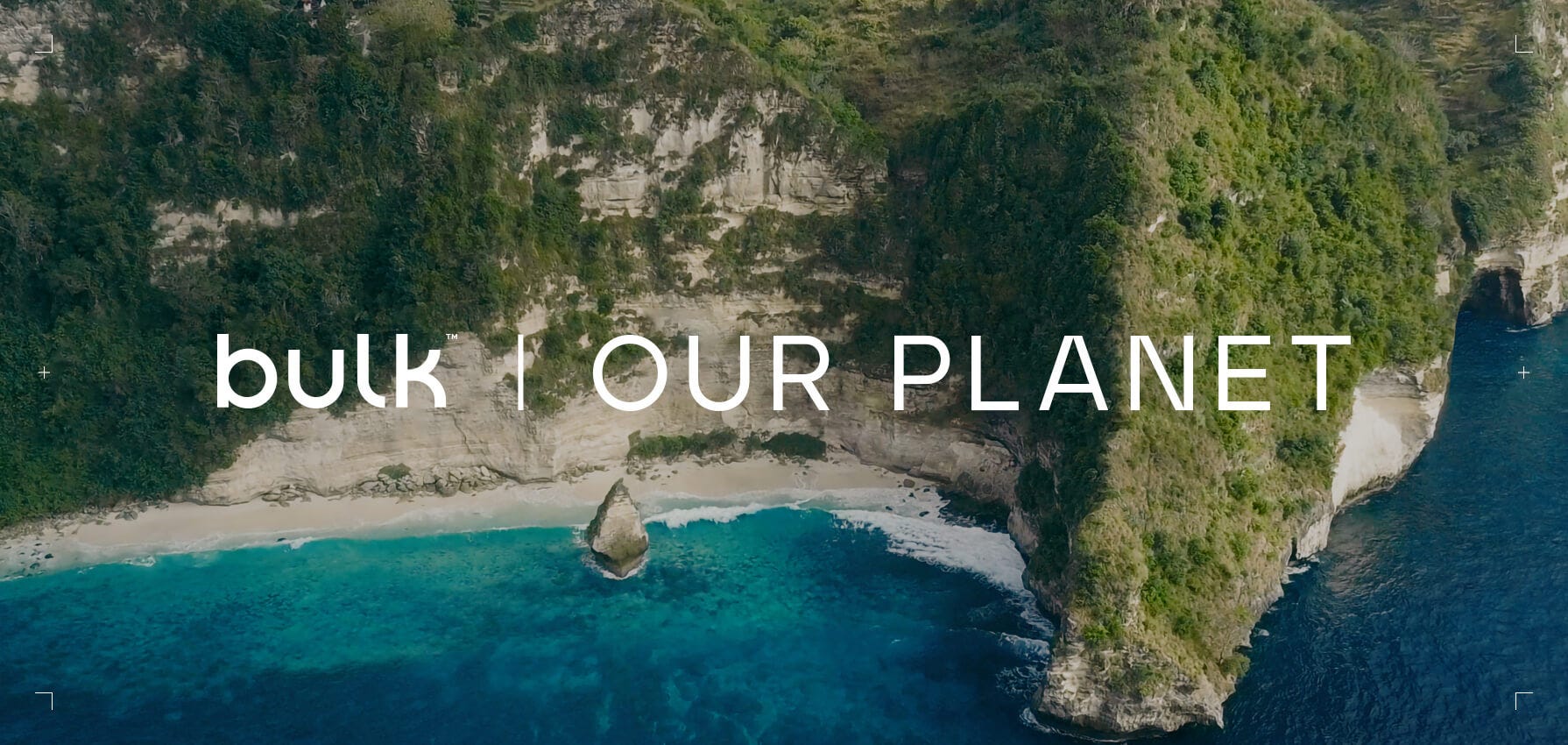 Customer Reviews
Customer Reviews Subtitle
Share your journey on Instagram @bulk