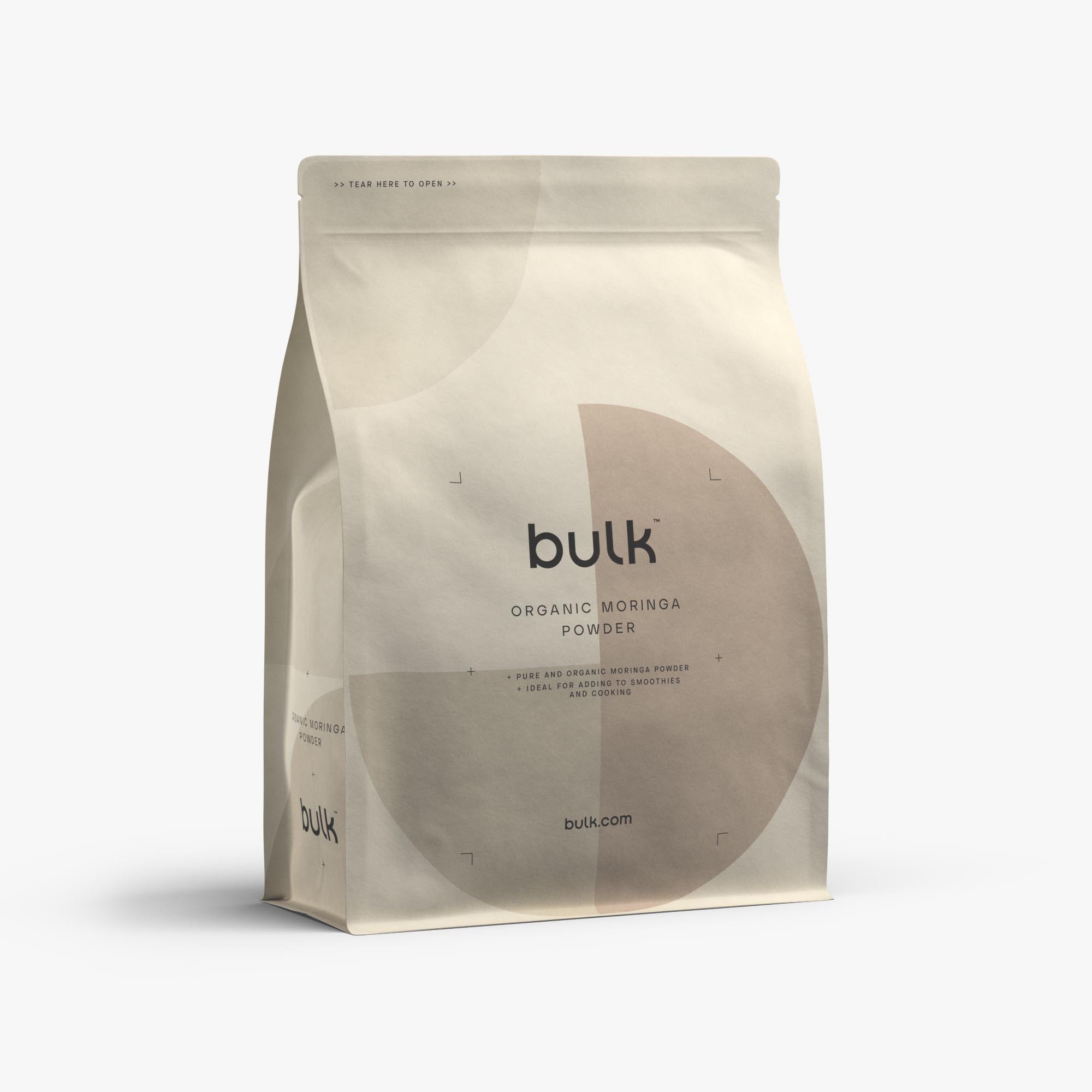 100% Organic Moringa powder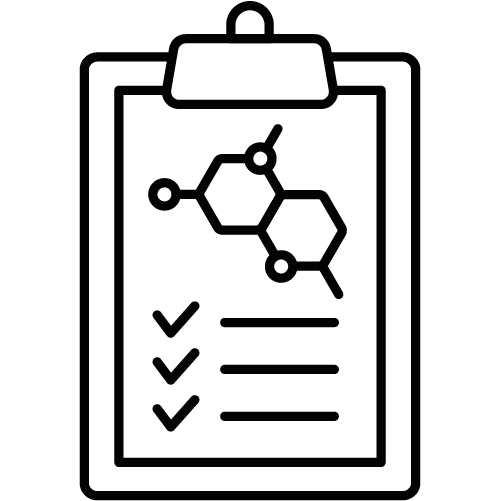 Rich in natural vitamins and minerals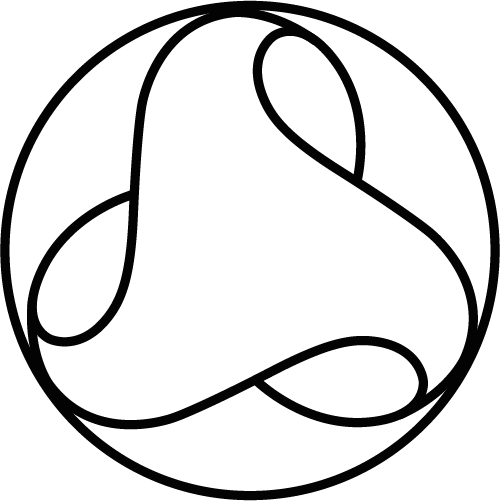 Organically certified by the Soil Association
Organic Moringa Powder
100% organic moringa powder made from dried moringa leaves, packed with 13 vitamins and minerals with a 27% protein and 19% fibre content – a perfect addition to any healthy diet.
Moringa is a tree native to tropical and subtropical climates such as India and Africa which has been used in Ayurvedic medicine for thousands of years. Its leaves and pods are rich in vitamins, minerals and nutrients, garnering it the nickname "miracle tree". Moringa Powder is a raw wholefood made from the dried leaves of the moringa tree, providing all the nutrients of raw moringa leaves in a convenient powder form.
Moringa is incredibly rich in nutrients, containing potent doses of 13 vitamins and minerals, as well as having 27% protein and 19% fibre content. It has a slightly herby taste, so it combines best with savoury foods or other greens and vegetables. We recommend using it as a superfood seasoning for regular dishes, or blending it into your favourite smoothies and sauce recipes.
Our Organic Moringa Powder is certified organic by The Soil Association, the UK's largest organic certification body. They cover every aspect of a food's journey, from growing, to harvest, to processing, packaging and transportation to ensure each certified product is 100% organic.
Disclaimer: Implied results may vary. Individuals will respond differently. Implied results assume an appropriate nutrition and training plan.
The Purpose
Our Organic Moringa Powder is a great way to add extra vitamins, minerals and nutrition into your daily dietary intake with minimal hassle. It's a versatile ingredient with a range of applications, and you can easily add it to sauces, smoothies or seasonings to add a little extra nutrition to every meal.
Directions
Mix 1.5 scoops (approximately 5g) with 200ml water or juice. Alternatively, sprinkle over salads, vegetables, or use in pasta and rice dishes. Organic Moringa Powder can be used to season a range of foods.
Related Products
Organic Moringa Powder combines well with a number of products, including: Complete Greens Protein Smoothie™ or Complete Greens™.
Nutrition
(Measurements per 5g serving)

Protein: 1.36g
Carbohydrates: 1.91g
Fibre: 0.96g
Vitamin A: 815mg
Vitamin E: 5.65mg
Vitamin C: 0.865mg
Vitamin B1 (Thiamin): 0.13mg
Vitamin B2 (Riboflavin): 1mg
Vitamin B3 (Niacin): 0.41mg
Potassium: 66.2mg
Calcium: 100mg
Phosphorous: 10mg
Magnesium: 18.4mg
Iron: 1.41mg
Zinc: 0.165mg
Copper: 0.03mg
Benefits
The Full ProfileProvides a complex of 13 vitamins and minerals to support your lifestyle.
Made for MixingIdeal for blending into smoothies or using a superfood seasoning.
100% OrganicCertified organic by The Soil Association.
Organic Moringa Powder Ingredients
100% Organic Moringa Leaf.
Organic Moringa Powder Nutrition Information
Nutrition
per 5g Serving
per 100g
Energy kJ/Kcal
67/16
1349/320
Fat
of which saturates
0.12g
0.03g
2.3g
0.6g
Carbohydrates
of which sugars
1.91g
0.74g
38.2g
14.7g
Fibre
0.96g
19.2g
Protein
1.36g
27.1g
Salt
0.015g
0.3g
Vitamins & Minerals per 100g
| | |
| --- | --- |
| Nutrition | per 100g |
| Vitamin A | 16300mcg |
| Vitamin E | 113mg |
| Vitamin C | 17.3mg |
| Thiamin (Vitamin B1) | 2.6mg |
| Riboflavin (Vitamin B2) | 20.5mg |
| Niacin (Vitamin B3) | 8.2mg |
| Potassium | 1324mg |
| Calcium | 2003mg |
| Phosphorus | 204mg |
| Magnesium | 368mg |
| Iron | 28.2mg |
| Zinc | 3.3mg |
| Copper | 0.6mg |
Suitable For
Vegetarian, Vegan, Organic, GM Free, Dairy Free, Lactose Free, Soya Free.
Allergens
None.
Read more...
As low as
Save £4.00
Regular Price
As low as
Save £4.00
Regular Price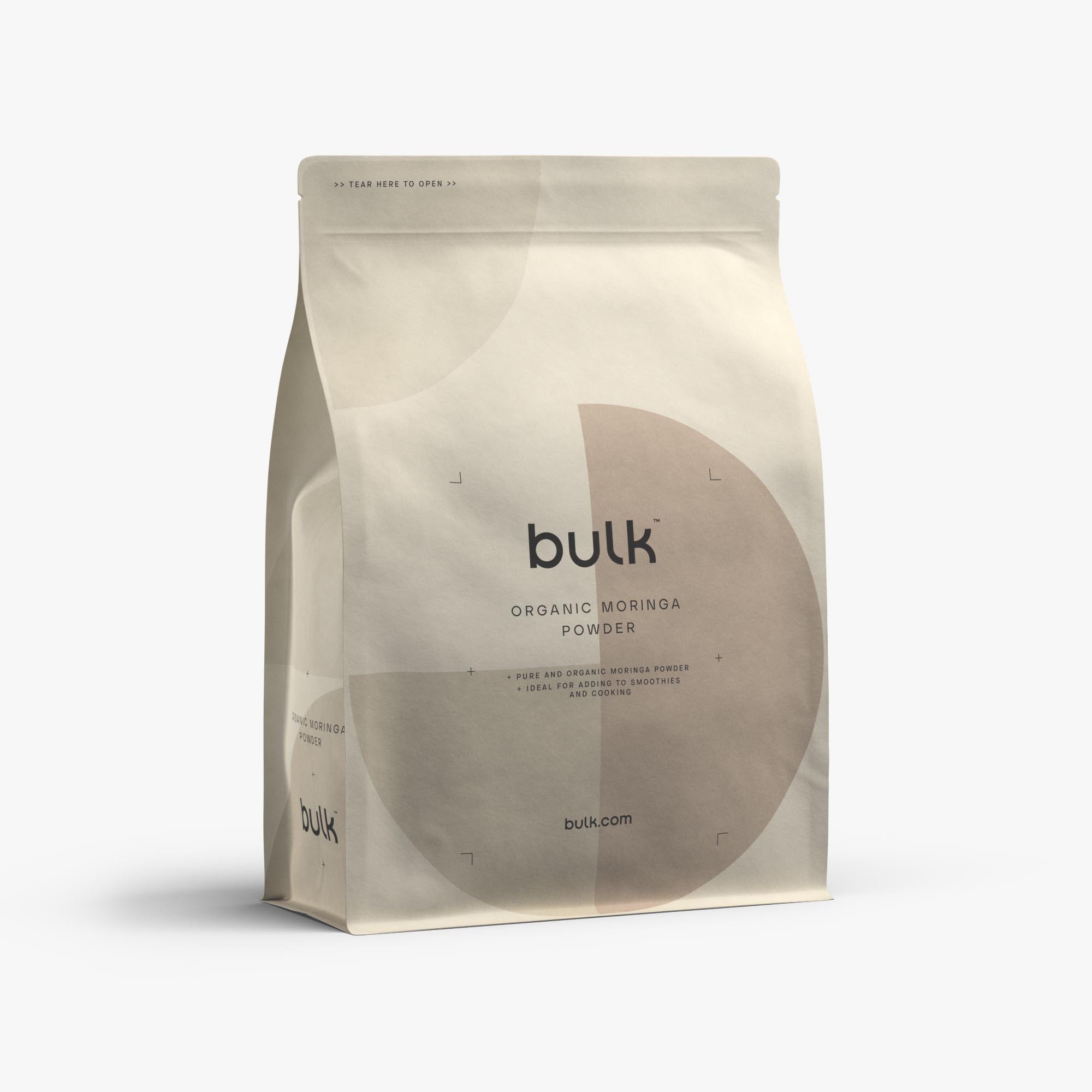 Customer Reviews
Customer Reviews Subtitle
Share your journey on Instagram @bulk