Healthy Recipe Ideas for Students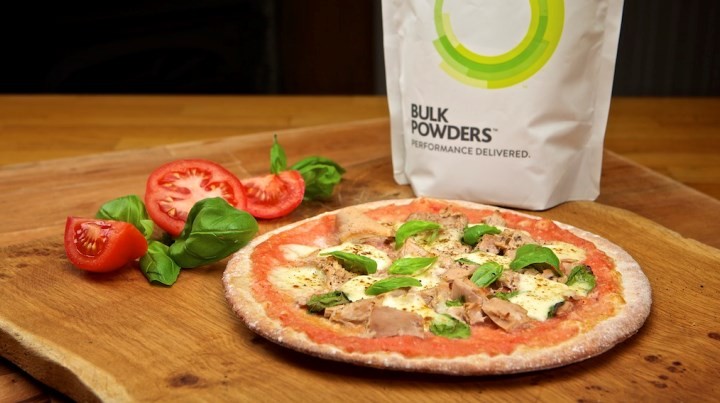 The day has come. Fresher's Week is approaching, you're packing your bags and heading to University. No longer can you rely on mum or dad for your meals, you have to make your own. Every day. I remember when I went to University, I immediately went online and bought a student cookbook off Amazon. The most complicated meal I'd ever made was a sandwich.
At BULK POWDERS™ we add recipes on The Core™, part of our website where you can find news about our latest releases, interviews, articles about training and nutrition, beginner's guides and recipes, sent to us by our team of chefs and bakers. The finest culinary geniuses contribute towards the best archive of healthy recipes on the internet.
Amongst our product range (1,500 and growing!) we also sell really convenient meal options for breakfast, lunch, dinner and snacking. These include a protein pancake mix, high protein dessert that tastes like Angel Delight and protein porridge with 22g of protein in each bowl.
Below we've picked a selection of healthy recipe ideas for students. Don't worry if you have limited skills right now; our easy to follow recipes will make you ditch the pack of biscuits for nutritious meals instead. A healthy body will lead to a healthy mind and University success. Want even more? Head to The Core™ for plenty of healthy recipe ideas.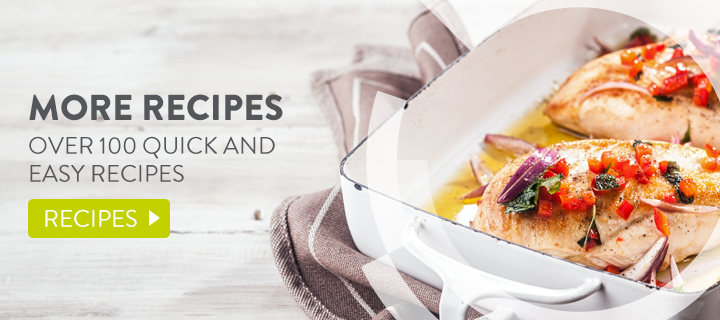 Five Breakfast Ideas
BULK POWDERS™ Complete Protein Porridge™
Eating porridge is a great way to start the day – it fills you up and is a fantastic source of fibre, vitamins and minerals. You'll also keep your blood sugar levels at a constant level (maintaining energy levels throughout the morning) so scrap the sugary cereals which spike blood sugar levels.
BULK POWDERS™ protein porridge has 22g of protein per bowl and is on sale in two delicious flavours – Chocolate Raspberry and Butterscotch. Simply add to water and shake in a blender bottle (or mix in a bowl). Once in your bowl, heat in the microwave for 2 minutes.
Top with Chia Seeds, Goji Berries, Almonds or Peanut Butter for a further nutritional boost.
BULK POWDERS™ Complete Breakfast Smoothie™
If you're in a rush to get to a 9am lecture, drink your breakfast with our high protein breakfast smoothie.
Available in two flavours – Strawberry & Banana and Blueberry & Raspberry, the ingredients are: Ultra Fine Scottish Oats, 23g of Pure Whey Protein™, Psyllium Husks Powder (high in fibre), real freeze dried fruit pieces, natural freeze dried fruit powders (packed with vitamins and antioxidants) and digestive enzymes for gut health.
Thicker than a normal protein shake, Complete Breakfast Smoothie™ will fill you up, provide you with an abundance of nutrients and deliver on taste as well.
BULK POWDERS™ Complete Greens™ – Powder / Tabs / Smoothie
Complete Greens™ is the perfect drink to start the day alongside your favourite breakfast meal. Our super greens formula contains 24 nutrient dense greens with one serving providing MORE than 5 of your 5 a day!
If you don't like eating vegetables or simply want to enjoy a highly antioxidant drink bursting with vitamins and minerals, Complete Greens™ will help improve your health, and your energy levels, to be at your best during the day.
The taste is best described as 'herby'. If this is not for you, we have two other options.
Complete Greens™ Tablets are the powder, cold pressed into tablets. No fillers, no binders, 100% pure powder in tablet form. We were the first to bring this to market in the UK.
Complete Greens™ Protein Smoothie is a blueberry flavour super greens drink with 20g protein per serving as well as added Coconut Flour and Bee Pollen Powder and naturally sweetened with Stevia.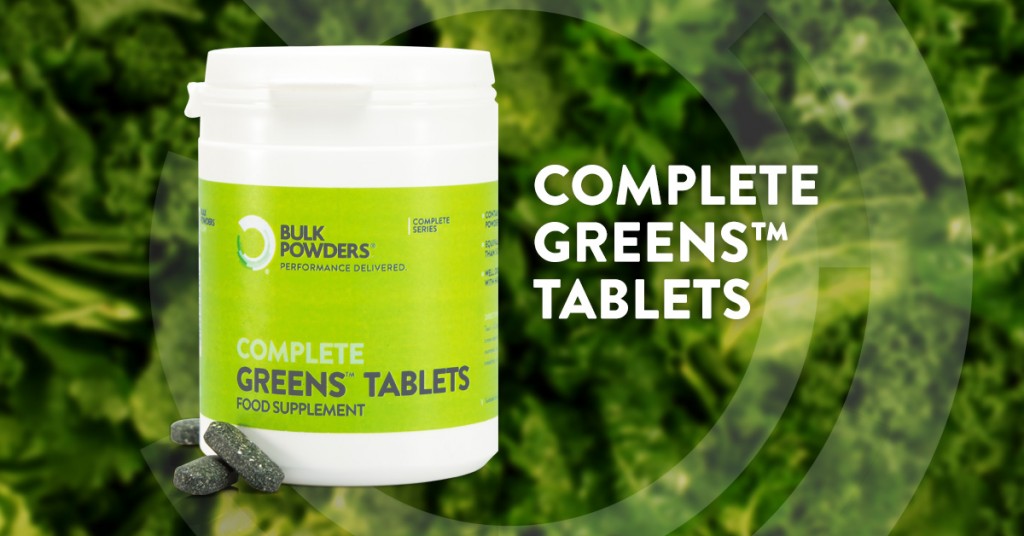 BULK POWDERS™ Protein Pancake Mix
Available in Maple Syrup, Lemon Zest and Original (plain) flavours, protein pancakes will make you the envy of your mates in halls. Each serving delivers 36g of protein and just 168 calories.
Rather than needing to buy single ingredients, we've done the hard work for you. Add the powder into a shaker with water and give it a good shake. Heat your pan with a teaspoon of Organic Virgin Coconut Oil and pour it in. After 1-2 minutes give your pancake a flip. Breakfast is served.
Add your favourite toppings such as Cashew Butter, LiquiFlav™ drops and Walnut Halves.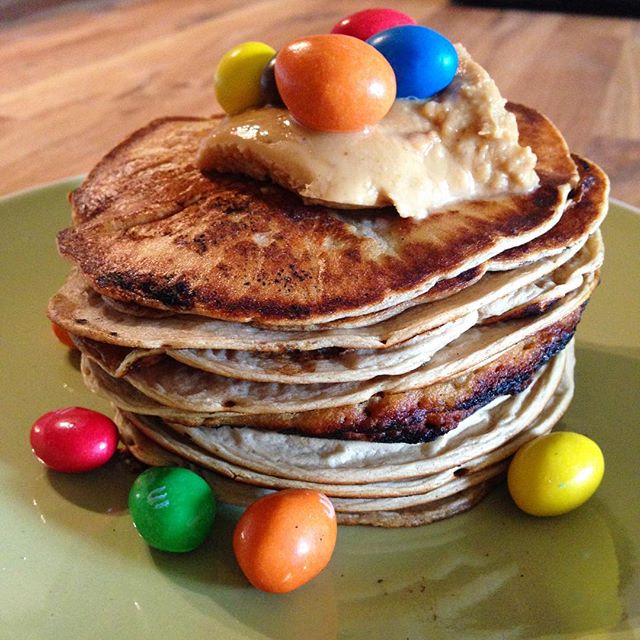 Protein Waffles
Protein Waffles is a recipe that you can make with just 7 ingredients. Made for us by The Muscle Bakery, each waffle is just 100 calories and has 15g protein.
All you need to do is mix the ingredients together, pour into a waffle mould and bake for 15 minutes. It couldn't be simpler!
You can buy waffle moulds on Amazon for less than a tenner.
Five Main Meal Ideas
Healthy Beans on Toast
When I was at University between 2003-2006, many of my mates survived on beans on toast and super noodles. Times are changing as more of us are becoming better in the kitchen, helped by the rise in Instagram recipe inspiration and the Great British Bake Off. But this quick and easy recipe idea still serves a purpose – it's nutritious and can be done in minutes.
However, we recommend substituting your bread for a university made version for a healthy twist. Each flatbread in this healthy beans on toast recipe has 12.4g protein and just 135 calories. It's also fairly low in carbohydrates. You mix the ingredients, put the mixture on a tray and bake for 10-15 minutes. So easy!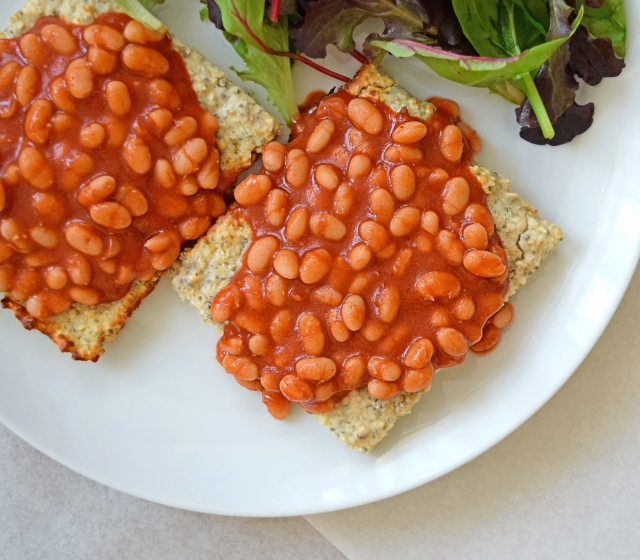 Healthy Macaroni Cheese
Mac n Cheese is one of my favourite meals but it's not the healthiest meal around so I don't eat it as much as I'd like.
But now it's back on the menu. The Muscle Bakery has come up with a healthy macaroni cheese recipe that you can make and serve up to your Uni mates (although it tastes so good you might not want to share it).
You only need seven ingredients and incredibly, you'll get over 40g protein and less than 500 calories. It also takes less than 30 minutes to prepare. Show us your Mac n Cheese pictures on Facebook and Twitter.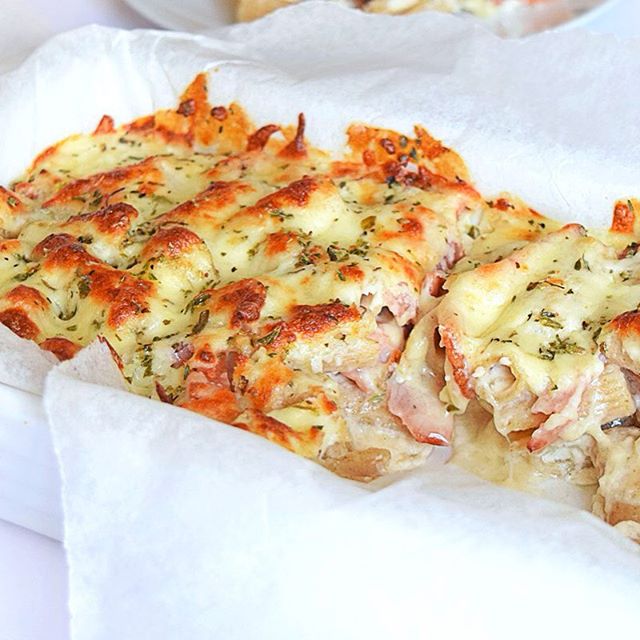 Low Carb Spaghetti Bolognese
Spaghetti Bolognese is usually one of the first recipes you learn how to make (usually by cooking meat then adding a jar of sauce on top!)
But to add more flavour and to lower the carbohydrate macros, try this low carb Spaghetti Bolognese recipe. Cook your meat in Organic Virgin Coconut Oil for a helping of healthy fats and use our Diet Noodles to keep the carbs and calories low.
You might also like to try using a product we launched after publishing this recipe – Active Seasonings™. Mixed Seasoning would work perfectly for this recipe or Smoke & Spice for an extra fiery kick.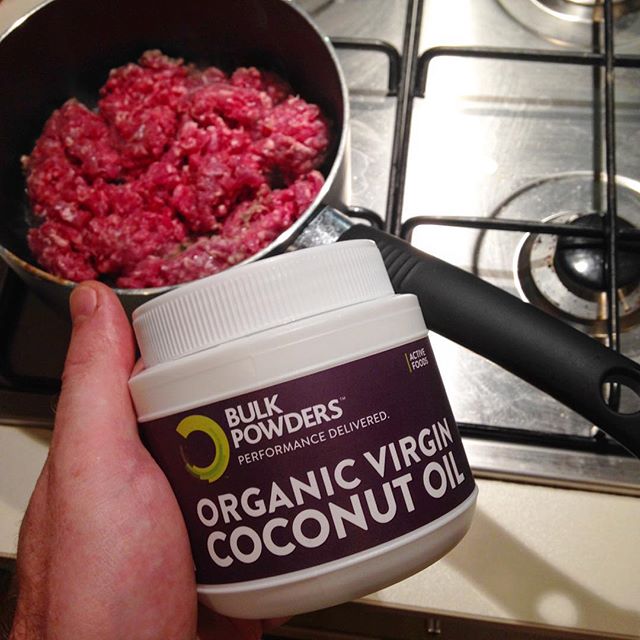 Dairy Free Toad In The Hole
We launched this recipe on Valentine's Day being the cheeky chappies that we are. However you can enjoy toad in the hole at any time of the year with the right ingredients.
You can use meat free or meat sausages, either will work. Other than that, all you need is six ingredients that cost peanuts and away you go.
Each serving is 178 calories (although this will change depending on which sausages you decide to use) and over 12g of protein.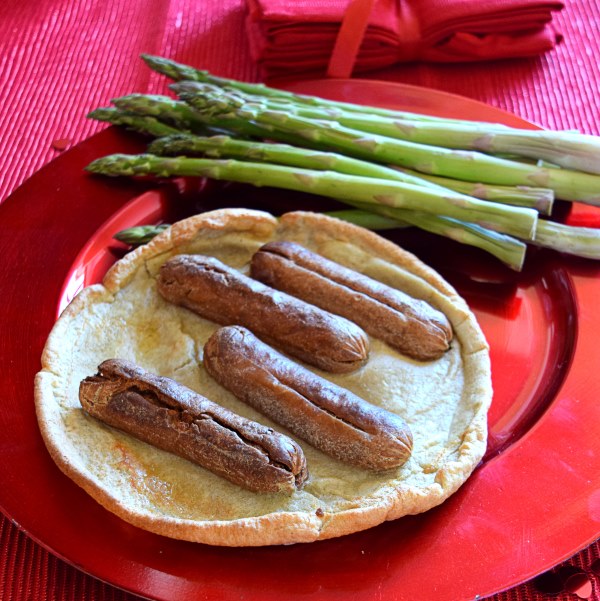 Home made protein pizza
You'll probably spend a lot of your time at University in the pizza parlour on campus or using the Domino's app when they text you a 50% off code. But if you're on a budget, or don't fancy clogging your body with greasy carbs, try this healthy protein pizza recipe.
Shown as 'Margherita', you can of course apply your own toppings to suit your tastes such as ham, pineapple, pepperoni or ground beef.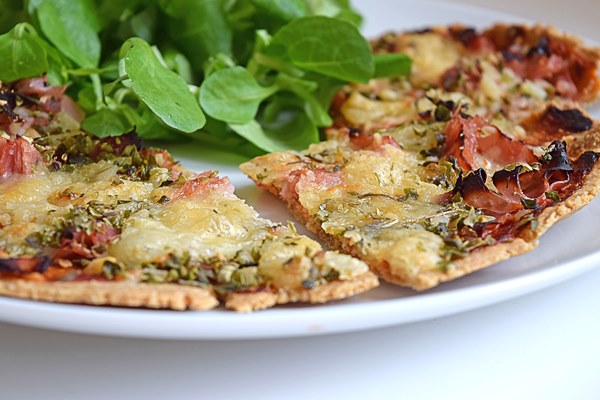 Five Dessert Ideas
Protein Doughnuts
Oh yes! Our baker Hebe created a doughnut that is just 88 calories with 9g of carbs and 8.7g of protein. GAMECHANGER.
This recipe has been the most popular one we've ever put on the website. When we announced it on Facebook, it got over 1,000 likes!
Although the ingredients list might seem quite long, everything there is really cheap. If you enjoy doughnuts, you have to try these for dessert.
For some slight variations, see these Chocolate Cookie Coconut protein doughnuts and, for Halloween, Creepy Chocolate protein doughnuts. If you'd like to add a topping, peanut butter works. Or you can make some icing using one of our protein powders and a tiny bit of milk (or yoghurt).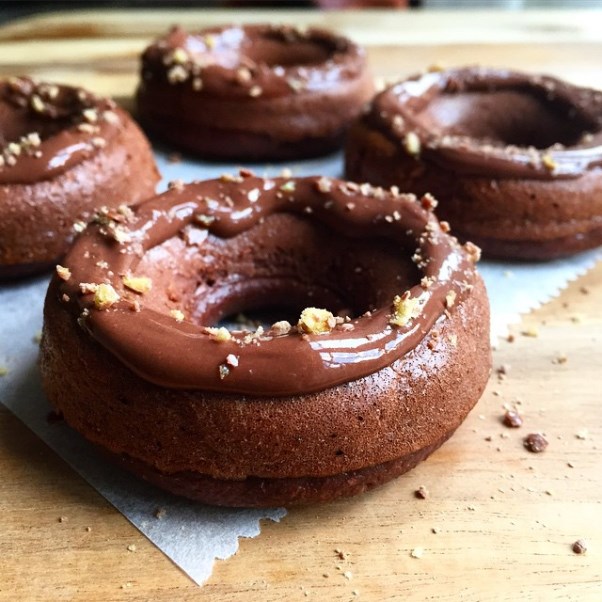 BULK POWDERS™ Protein Dessert™
There are a few protein desserts / protein mousses in the UK but none have as much protein per serving (75%) as ours. Our protein dessert is also one of the only ones to NOT include gelatine (a poor source of protein) in the ingredients. As a result, it's suitable for vegetarians. It's also gluten free!
This really is quite an extraordinary dessert – it has 30g of protein per serving, only 147 calories, just 3.4g carbs, 1.5g fat and 1.68g sugars, and it tastes like Angel Delight! Read the review on Joe.co.uk.
There are two flavour options – Chocolate Caramel and Strawberry (which has real strawberry fruit pieces in). I find it impossible to choose my favourite. In a rush? Once you've shaken it up and poured it into a bowl, you only need to leave it in the fridge for 10-15 minutes.
Matcha Green Tea Ice Cream
When you're a student and have plenty of free time (when you should be studying but don't), you might find yourself curled up in bed watching Netflix. Or having a movie night with your housemates / friends in halls. It's easy to get the Ben & Jerry's in but do that a lot and your waistline will widen.
One cup of Matcha Green Tea Powder is the equivalent of TEN Green Tea's! It makes a great cuppa but you can also turn it into Matcha Green Tea Ice Cream. Yup – ice cream that you can make positive gains from. Winner.
It's so easy to do as well – just five ingredients, most of which you can get in your supermarket. Get on it.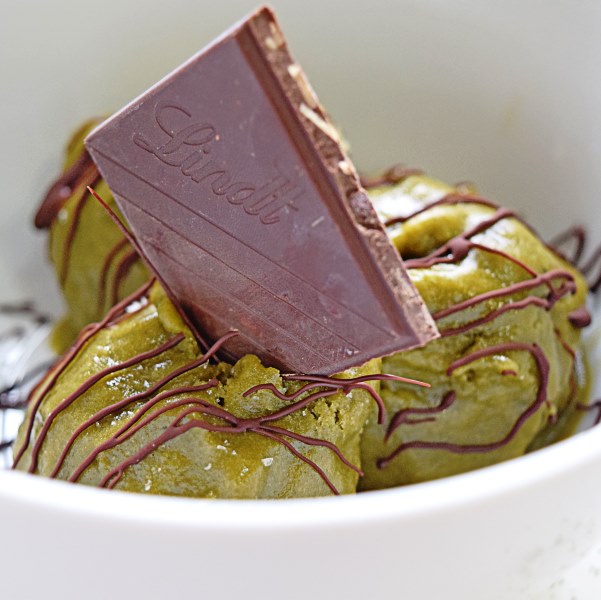 Raspberry Protein Jellies
Ice cream and jelly, the dessert of champions. Why not combine your Matcha Green Tea Ice Cream with these protein jellies?
This is the easiest healthy dessert recipe you'll ever find. All you need is 2 sachets of sugar free jelly and some Pure Whey Protein™.
Each serving has just 79 calories with over 14g of protein.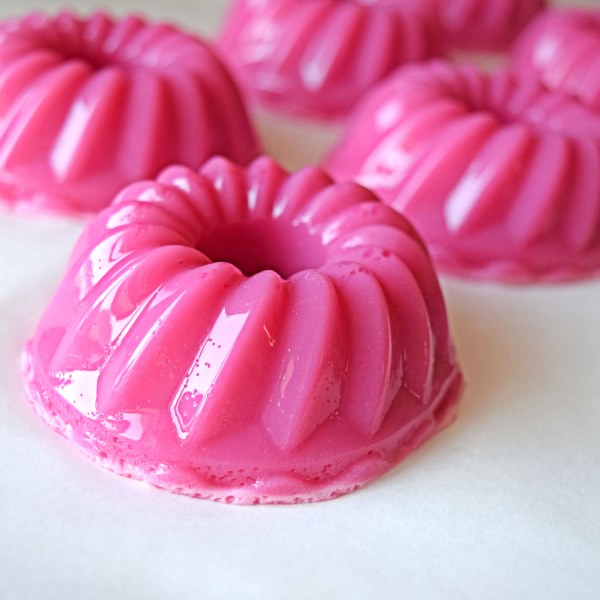 VitaFiber™ Protein Cookies
This is my favourite recipe at the moment. When you know about this one, you won't buy a cookie from a shop ever again.
It takes 15 minutes (preparation time and oven time) to make these VitaFiber™ Protein Cookies, they have absolutely no added sugar in them and they taste superb, warm and doughy fresh out of the oven.
All you need is our VitaFiber™ Powder and Pure Whey Protein™. Other than that, it's just tap water and your choice of topping. I've been experimenting with Smarties and Chocolate Whey Balls™ as toppings but you can use anything you like.



Snacking Ideas
Lastly, we thought it would be a good idea to let you know about some healthy snacking options to help get you through a day of lecturers and hard graft writing up essays.
Best selling snacks at BULK POWDERS™ are High Protein Snack Bars, High Protein Flapjacks, Chocolate Whey Balls™, Beef Jerky, Fish Jerky and Biltong.
Ours protein bars aren't the cheapest online but that's because we use the best ingredients. Cheap protein bars will have hydrolysed gelatine as the main protein source, a poor form of protein with poor amino acid profile. We prefer to offer the finest quality so your protein comes from whey protein and milk protein instead. Plus they taste phenomenal!
Snacking recipe – Baked Potato Wedges
The Muscle Bakery has prepared some Baked Potato Wedges for us and they taste SO good. All you need for this one is potatoes, coconut oil, Himalayan salt and our Mixed Seasoning Active Seasonings™. Garlic & Herb Active Seasonings™ will also work a treat here.
Snack on these wedges whenever you need a savoury hit. Why not eat alongside your protein pizza? 🙂